TAKEAWAYS
1. Designer Pilar Sola wanted to link the wine label design with the land of origin
2. Camino Mitad only uses label materials from sustainable forests and their packaging is fully recyclable and FSC™- or PEFC-certified (PEFC/02-31-196)
When designing labels for Camino Mitad, the designer, Pilar Sola from Workship Studio, wanted to create something new that would attract especially young and demanding audience.
"There are so many possibilities and materials available for designing labels that anything can be done. Earlier the focus has been more on the classical design, but today bold proposals and risk taking gives us all a chance to experiment and propose new things, " Sola tells.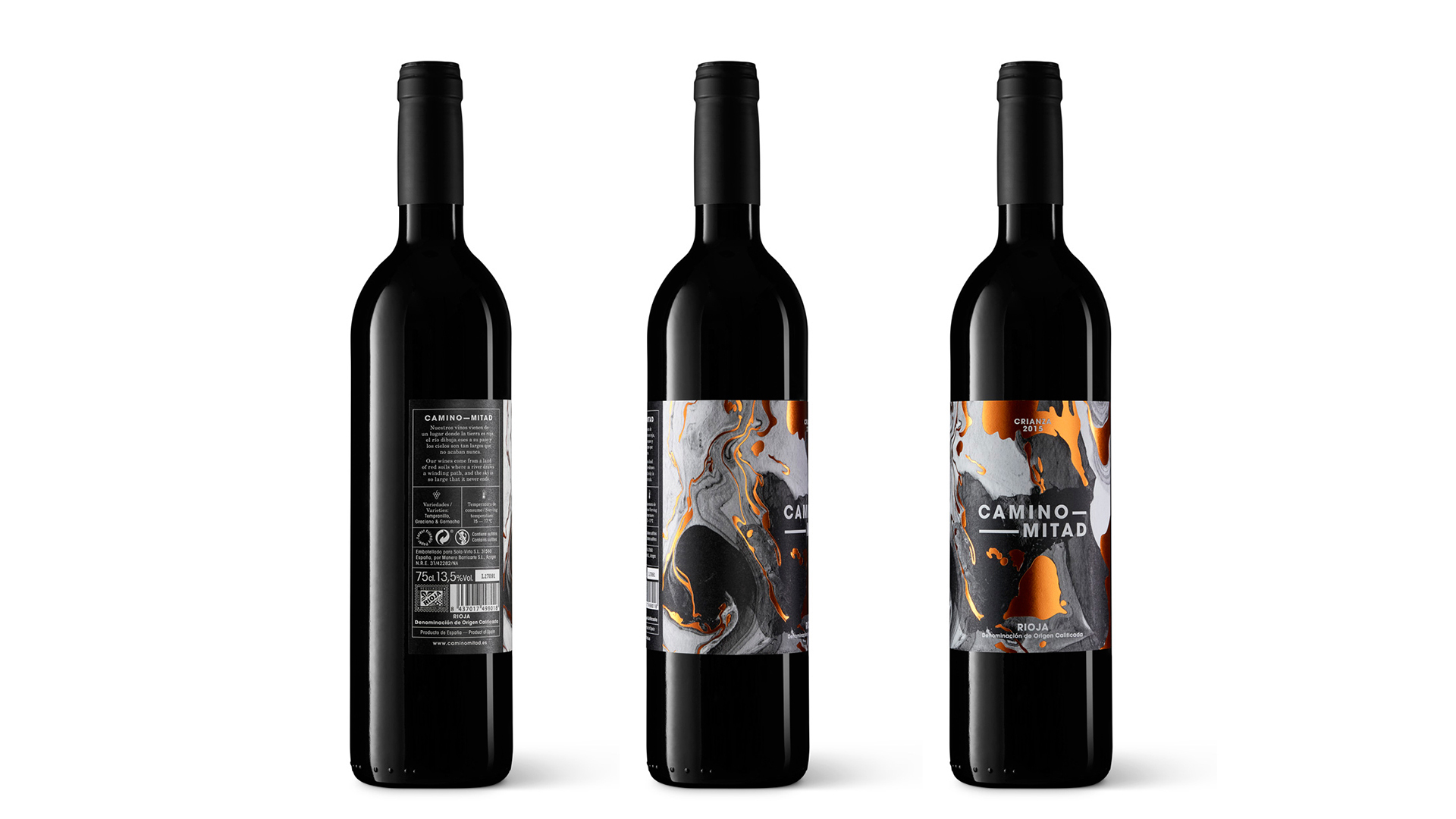 CRIANZA 2015 is a Rioja wine and it contains Tempranillo, Graciano and Garnacha. It has an intense and brilliant ruby color and aromas of black fruits with a touch of vanilla.
Labels inspired by the land of origin
Sola decided to design different labels for the white and the red wine, but wanted to make sure that they still belonged to the same family.
"Our concept was to link the label design with the land of origin. We created a bond with the land of copper and the holographic light of stamping, " Sola explains.
"We created the textures manually and after the digitalization we started to manipulate them, played with them and created the textures that are the main element of the labels."
UPM Raflatac's Fleur de Coton White WSA-FSC was chosen because of its nice cotton paper and for its respect for the environment."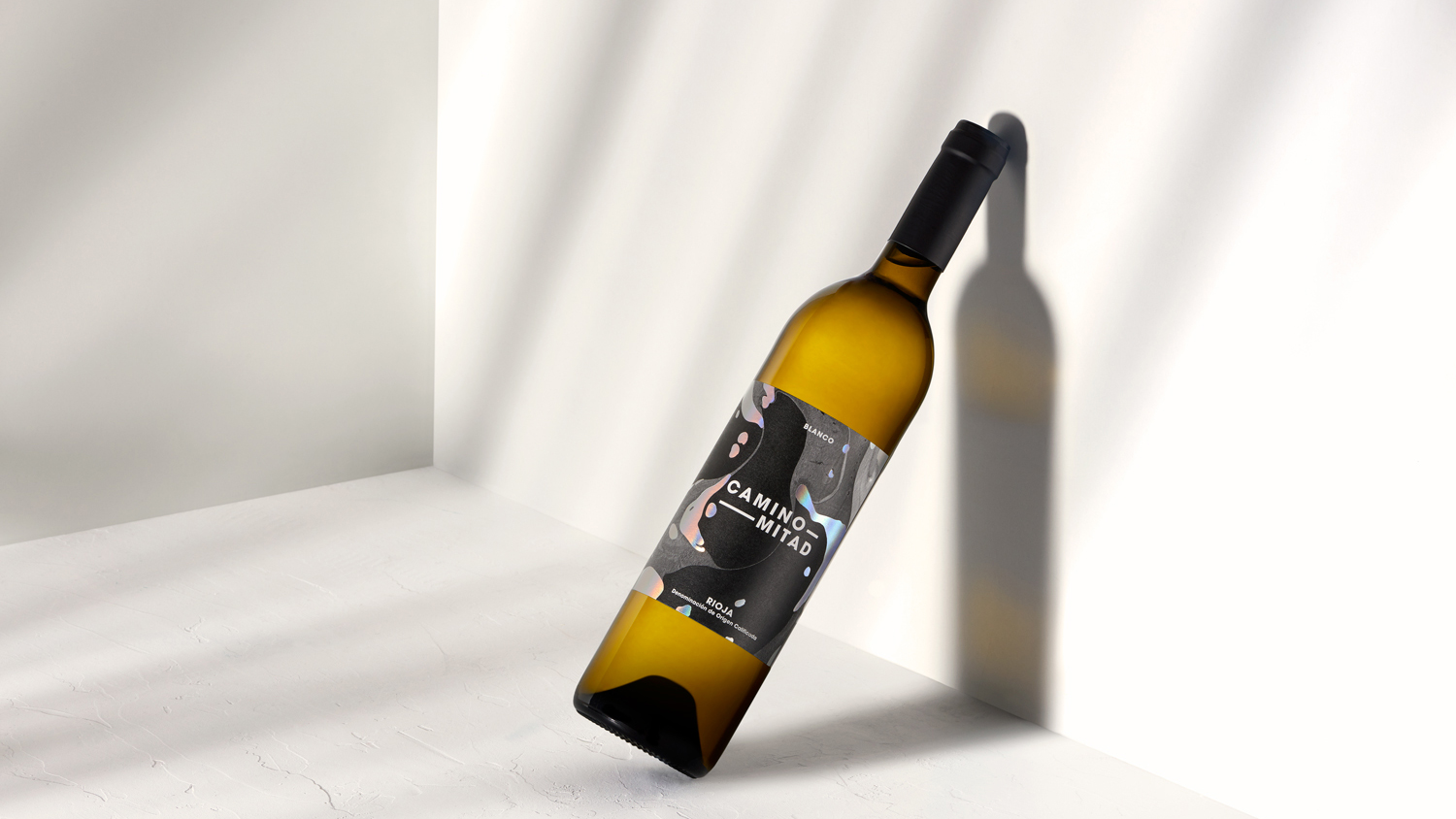 BLANCO is a pale yellow Rioja white wine with a greenish edging and it contains the varieties of Sauvignon Blanc, Viura and Verdejo. The scent resembles tropical fruits such as pineapples and bananas.
Sola sees the quality and sustainability of the product key to the brand. The sustainability aspect is also very important for Camino Mitad. All the label materials they use come from sustainable forests and are either FSC- or PEFC-certified. The packaging is also fully recyclable.
UPM Raflatac's FSC license code is FSC-C012530.
Read more about UPM Raflatac's wine labeling solutions