At UPM Raflatac, our ambition is to be the world's first label materials company beyond fossils. At the end of 2021, we set ourselves ambitious targets to speed up our journey towards this goal. In practice, this means increasing the use of certified papers and traceability of other biobased materials, working at our factories and with our suppliers to reduce greenhouse gas emissions, and developing innovative products and services that help brand owners take climate action and meet their own climate goals.
The newly published Climate Review describes our progress in 2022 on three key areas: forest and land, emissions and efficiency, and products and services. These areas form the backbone of our ambitious climate targets set for 2030.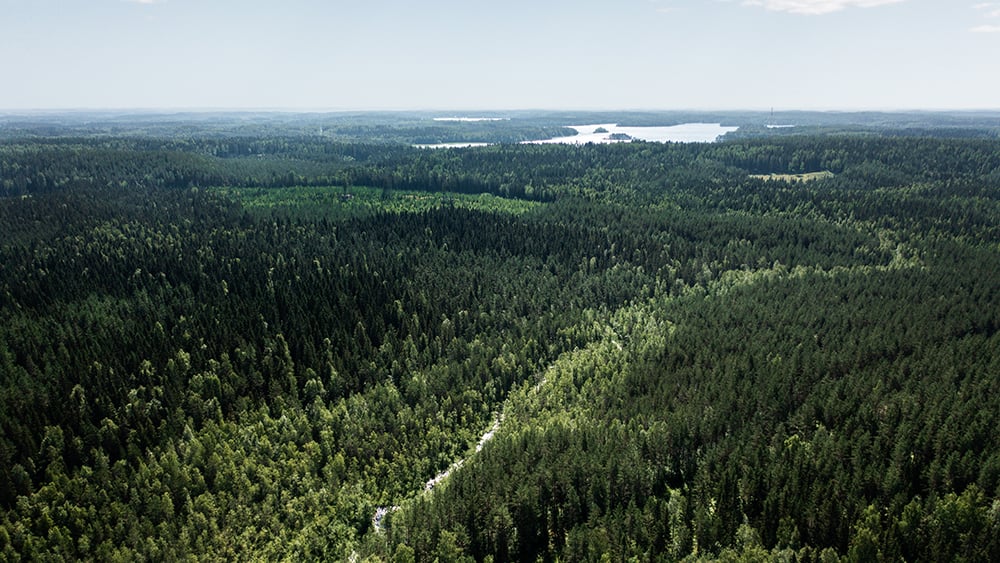 Highlights of 2022
During the past years, we have seen progress in many fronts on our journey beyond fossils. 2022 was no exception.
At UPM Raflatac, a high proportion of our label materials include certified sustainable paper face or release liner materials. Our goal is to have 100% of our paper raw materials certified by 2030, and by the end of 2022, we have already reached 79%. Our operations carry FSC™ (FSC C012530) and PEFC (PEFC/02-31-196) chain of custody certifications.
We have also made significant progress in reducing our own emissions. In 2022, our own emissions (scope 1 & 2) were 34% lower per million m2 produced compared to our baseline year 2015.
To address emissions from the most significant sources in our value chain, UPM Raflatac is participating in the UPM group wide -30 by 30 program which began in 2022. In the current, early phases of the program, the focus is on collecting emissions data and determining an accurate baseline for the products and services we purchase from our partners. In the long run, we aim to profoundly change the way decisions are made in our procurement and product development.
Sustainable products and services play a significant role in the fight against climate change, which is why we constantly develop future-proof products and services that help to take climate action and to promote circular economy. Examples include UPM Raflatac's RAFNXT+ and Linerless ranges, as well as Label Life by UPM Raflatac Life Cycle Assessment (LCA) service and RafCycle™ recycling service.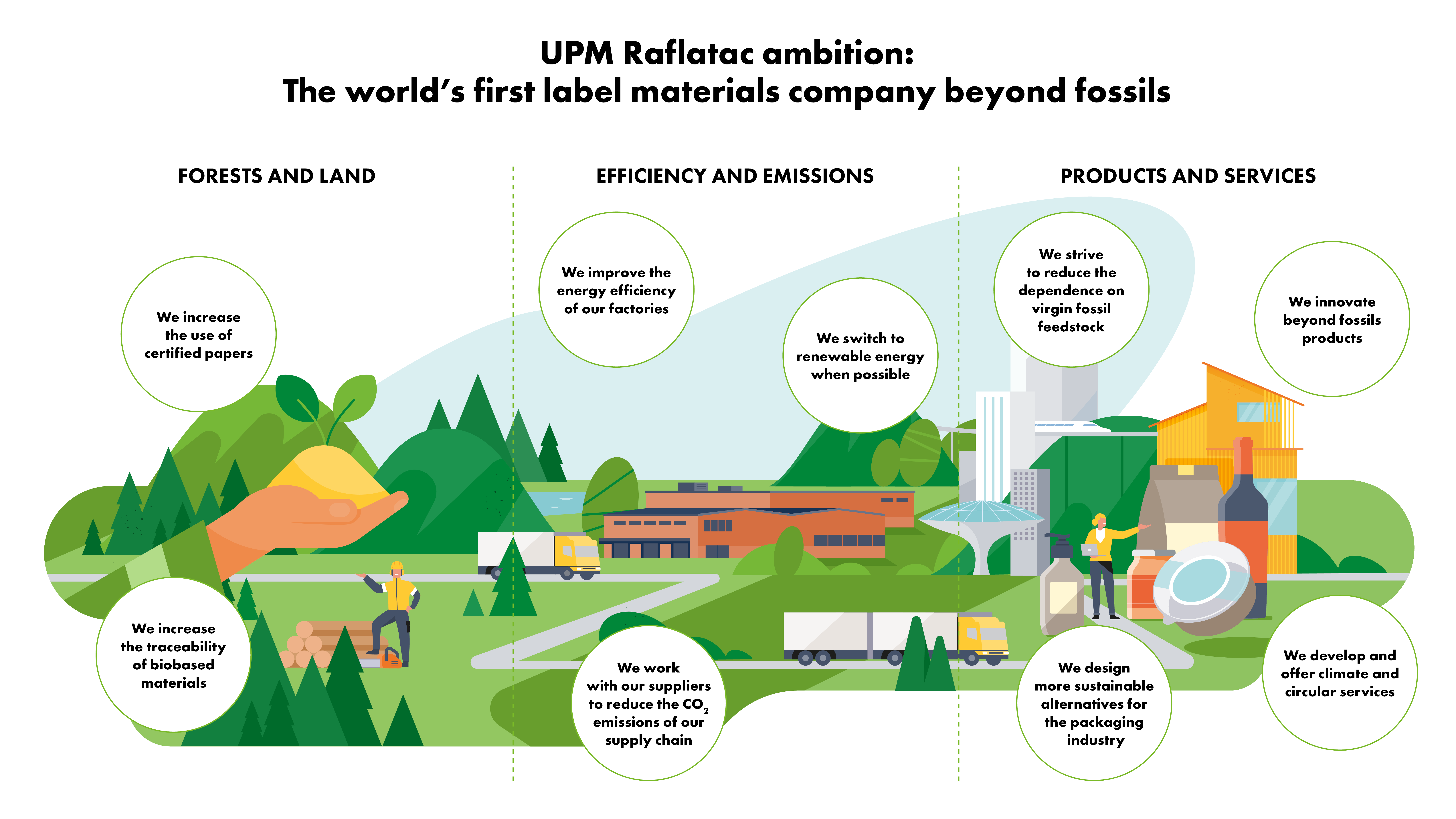 UPM Raflatac's Climate Review is a compilation of the climate news and insights on our journey beyond fossils. The progress being reviewed covers the UPM Raflatac factories as of January 1st, 2022. 
To learn more about our efforts to create a more sustainable future, read the complete Climate Review here »