UPM Raflatac, a global supplier of innovative and more sustainable self-adhesive paper and film products, has received a new certificate of validity from leading international assurance service provider, DEKRA, for its Label Life service. This new certificate confers validity to the LCA calculation engine and the whole process of generating LCAs at scale. As a result, customers wanting to communicate their potential impact in the labeling value chain can now do so with increased assurance.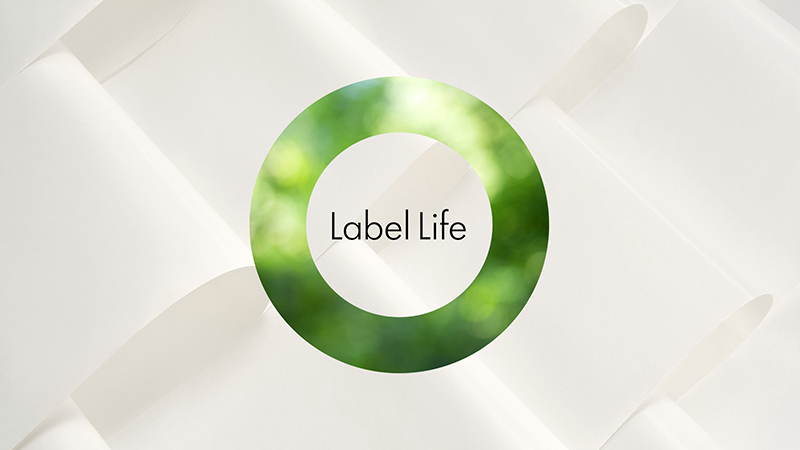 With the EU in the process of developing a 'digital product passport' (DPP) that will be issued for all products on the market, UPM Raflatac decided to be a step ahead of the legislative requirements. The company has designed its product passport prototype (PPP), an environmental declaration, based on existing standards and norms.
Generated by the newly validated Label Life service, the product passport prototype enables UPM Raflatac's customers and brands to communicate their labeling's potential environmental impact. It includes a wide range of metrics that are broken down into life cycle stages: cradle-to-gate, transport-to-customer, printing, and end of life.
"With global regulations increasingly targeting environmental reporting, credibility and transparency are vital to any company with sustainability on their agenda. We wanted to be industry frontrunners and ahead of the regulations with our new product passport prototype," explains Flora D'Souza, Sustainability Manager for Label Life at UPM Raflatac. "We wanted to make sure that the product passport prototypes include all relevant environmental information, and that the declaration stands up to scrutiny. That's why we brought DEKRA on board to ensure that we are delivering the highest quality."
"The validation found the process for generating Life Cycle Impact Assessment (LCIA) results appropriate for the intended goals and approved the quality checks put in place to ensure consistent and reliable results consistent with the relevant International Standards ISO 14040 and ISO 14044," affirms Peter Paul Ruschin, Head of Sustainability Services at DEKRA Assurance Services GmbH. The validation report further concludes that the methods and inventory modelling applied in the tool are scientifically and technically valid, following methodological approaches of industry norms and standards PEF/EN 15804 and ISO 14067.
Label material choice can have a significant impact on packaging sustainability. UPM Raflatac is the first label materials company committed to going Beyond Fossils and is continuously developing new products that enable customers to reduce the environmental impact of their packaging. Over its 10 years of service, Label Life has continually evolved offering customers and brands both cradle-to-gate and tailored cradle-to-grave calculations. The new validation by DEKRA confirms the credibility of UPM Raflatac's LCA calculations and supports customers to make better informed choices, bringing them closer to their own sustainability goals.
To download the photo, click here.
For further information please contact:
Vera Bartsch, Sustainability Development Director, UPM Raflatac, tel. +49 40 5247 11598
UPM, Media Relations
Mon-Fri 9:00-16:00 EEST
tel. +358 40 588 3284
media@upm.com
UPM Raflatac
UPM Raflatac offers high-quality self-adhesive paper and film products including label materials, graphics solutions and removable self-adhesive products. We operate 12 factories and deliver our sustainable and innovative products through our global network of distribution terminals. We are one of UPM's growth businesses and employ around 3,300 people. Our sales reached almost EUR 2 billion (USD 2,1 billion) in 2022. Find out how we are labeling a smarter future beyond fossils at www.upmraflatac.com.
Follow UPM Raflatac on Twitter | LinkedIn | Facebook | YouTube | Instagram
UPM
We deliver renewable and responsible solutions and innovate for a future beyond fossils across six business areas: UPM Fibres, UPM Energy, UPM Raflatac, UPM Specialty Papers, UPM Communication Papers and UPM Plywood. As the industry leader in responsibility, we are committed to the UN Business Ambition for 1.5°C and the science-based targets to mitigate climate change. We employ 17,200 people worldwide and our annual sales are approximately EUR 11,7 billion. Our shares are listed on Nasdaq Helsinki Ltd. UPM Biofore – Beyond fossils. www.upm.com
Follow UPM on Twitter | LinkedIn | Facebook | YouTube | Instagram | #UPM #biofore #beyondfossils