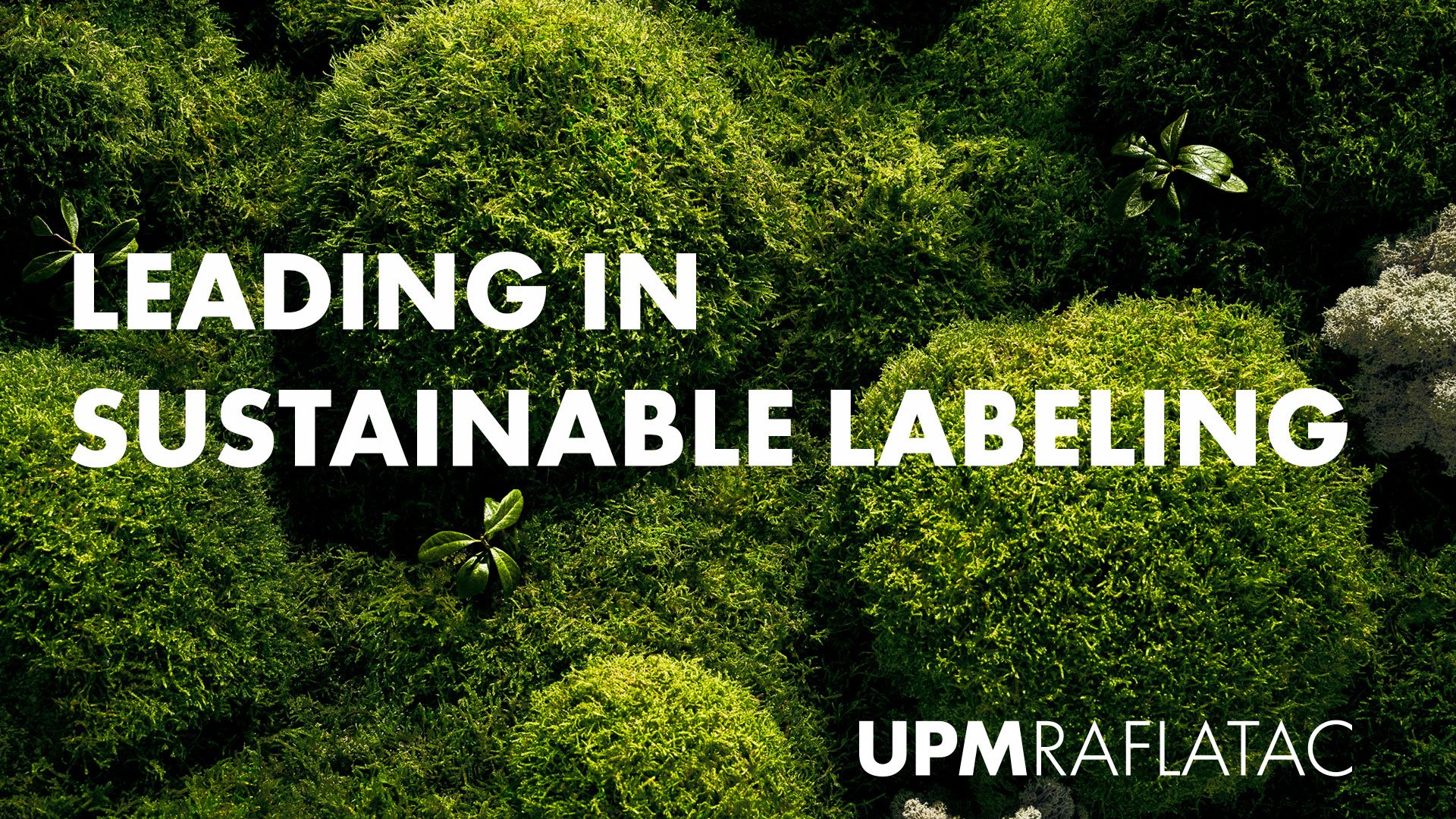 (UPM Raflatac, Helsinki, 11 September 2019 at 10:00 EET) – UPM Raflatac will be showcasing its sustainable labeling solutions at Labelexpo Europe 2019 in Brussels from September 24-27. UPM Raflatac's innovative solutions can help printers and brand owners reach beyond their sustainability goals by offering solutions to reduce, recycle and renew.
The company's thinner and lighter film materials reduce the use of raw materials. The UPM Raflatac PP Lite range combines a lighter face material, a lower coat-weight adhesive and a lighter backing which makes them incredibly lightweight and optimizes the use of raw materials and resources. Ultrathin UPM Raflatac Vanish™ PCR labels are another good example, featuring 90 percent recycled content face and liners.
The company optimizes the recycling process of plastic packages by ensuring that labels can be easily removed. UPM Raflatac wash-off adhesive is an excellent way to enable the recyclability of PET containers. Turning waste into a resource is a key concept in the circular economy and an important part of UPM Raflatac's approach to sustainability. The RafCycle™ by UPM Raflatac recycling programme supports this by offering a new life for label waste.
In addition, UPM Raflatac helps to reduce the use of fossil raw materials by offering renewable options, such as certified materials and other bio-based alternatives. UPM Raflatac's revolutionary new Forest Film™ is the industry's first wood-based polypropylene film material. Another innovative labeling material that will be showcased at the exhibition is UPM Raflatac Fossil-Free Adhesive – a renewable multipurpose solution, which together with other responsibly sourced label materials like the forest positive UPM Raflatac RAFNXT+, forms a comprehensive solution making each layer of labeling even more sustainable.
Visit stand 5D41 in Hall 5 to find out more about UPM Raflatac's sustainable labeling solutions.
For further information please contact:
Heli Aalto, Senior Manager, Communications, UPM Raflatac, tel. +358 2041 50699
UPM, Media Relations
Mon-Fri 9:00-16:00 EET
tel. +358 40 588 3284
media@upm.com
UPM Raflatac
UPM Raflatac is labeling a smarter future beyond fossils by developing innovative and sustainable labeling solutions. As one of the world's leading producers of self-adhesive label materials, we supply high-quality paper and film label stock for consumer product and industrial labeling through a global network of factories, distribution terminals and sales offices. We employ around 3,000 people and made sales of EUR 1.5 billion (USD 1.9 billion) in 2018. UPM Raflatac is part of UPM. Find out more at www.upmraflatac.com.
Follow UPM Raflatac on Twitter | LinkedIn | Facebook | YouTube | Instagram
UPM
We deliver renewable and responsible solutions and innovate for a future beyond fossils across six business areas: UPM Biorefining, UPM Energy, UPM Raflatac, UPM Specialty Papers, UPM Communication Papers and UPM Plywood. We employ around 19,100 people worldwide and our annual sales are approximately EUR 10 billion. Our shares are listed on NASDAQ OMX Helsinki. UPM Biofore – Beyond fossils. www.upm.com
Follow UPM on Twitter | LinkedIn | Facebook | YouTube | Instagram | upmbiofore.com #UPM #biofore #beyondfossils