TAKEAWAYS
1. FGF Brands is an innovation-driven, sustainable company looking to
become zero-waste certified in 2022.
2. In just a few months since joining RafCycle, the company has recycled
over 185,000 pounds of paper release liner waste.
3. The paper liners recycled from FGF Brands are turned into new UPM
Raflatac LabelLoop™ label materials, creating a truly closed-loop
solution.
FGF has aggressive environmental sustainability targets they will achieve in the next few years. They aim to be a certified zero-waste company by July 2022. By the year 2030, they are targeting a 40 percent reduction in water consumption and a goal of becoming certified carbon neutral, although they are well on track to realize that goal much sooner.
With their zero-waste target just around the corner, they knew that they needed a solution for one material waste stream in particular – their release liners after the labels had been applied to their products. In 2020 they partnered with UPM Raflatac to collect their release liner waste for it to be recycled and given life anew.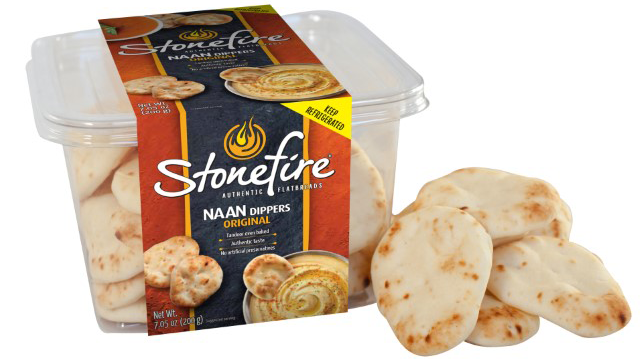 The circular solution for a zero-waste goal
"We recognized RafCycle as a great way to reduce our waste that is sent for incineration," says Darren Rafter, Sustainability Program Specialist, FGF Brands. "This program provides an important contribution to help us achieve our zero-waste goal."
In just the first few months of the program FGF Brands has had resounding success. Since late 2020 when they began the program, the company has already recycled more than 85 metric tons – over 185,000 pounds – of release liner waste through RafCycle, with that number growing month-on-month as their team gets more and more familiar with the program. Rafter is in constant communication with his production and sanitation teams to ensure all release liner waste they generate at their facilities gets recycled.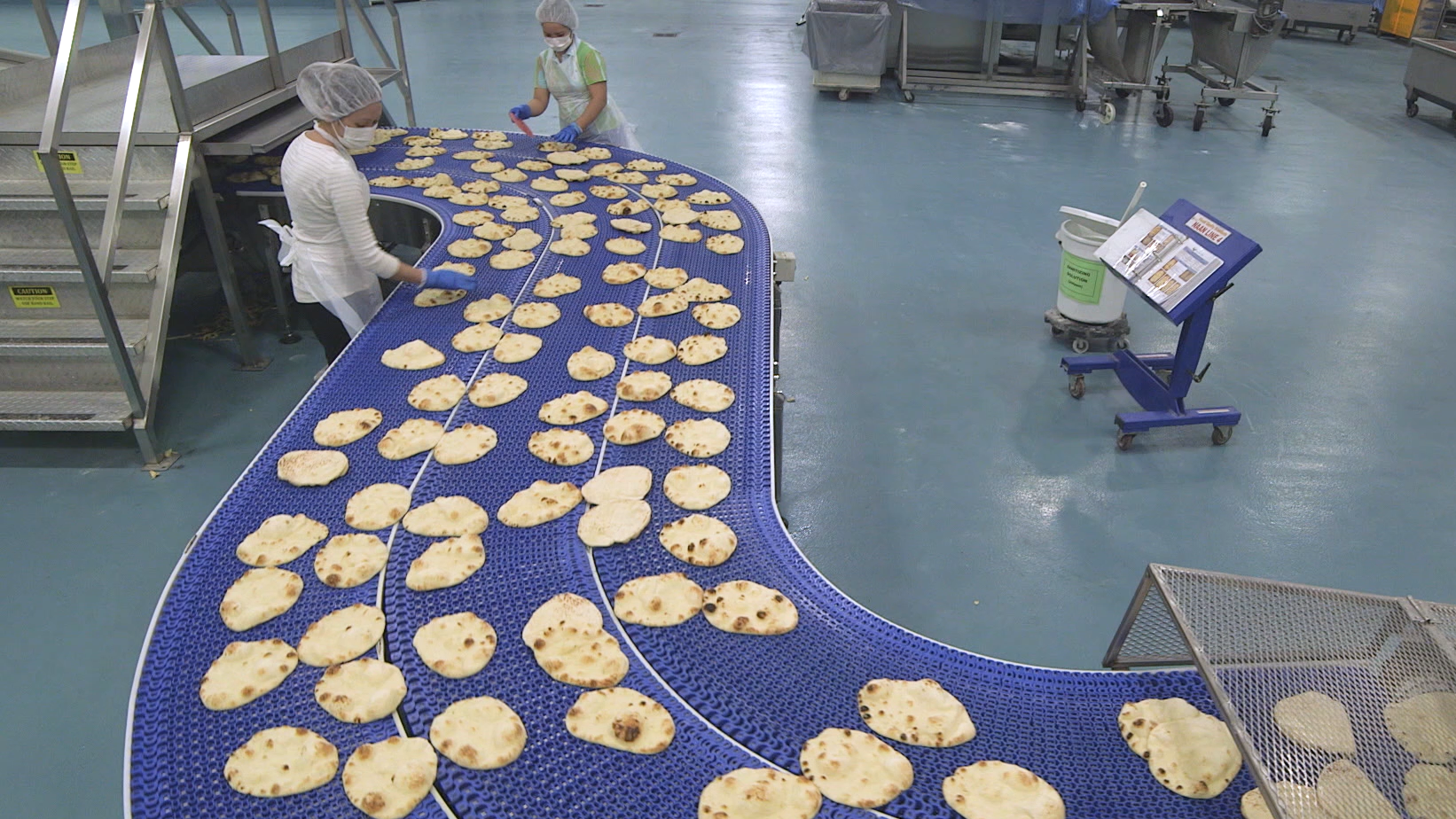 "We had great conversations with FGF Brands about what they could do to reduce their environmental impact, and RafCycle was a natural fit for their zero-waste goal," says Kevin Doan, Senior Account Manager, Canada East & NE USA, UPM Raflatac. "The neat thing about this partnership is that these liner materials are returning to the labeling industry as UPM Raflatac LabelLoop materials."
New life for recycled label liners
LabelLoop is the labeling industry's first truly closed-loop solution for paper materials. The paper liners collected by RafCycle are de-siliconized and converted to recycled pulp by
Sustana Fiber. It is then turned into paper face stock by other suppliers. UPM Raflatac uses these new materials to create semi-gloss label stock with up to 30 percent post-consumer waste. They offer the same high standards of print quality and high-speed converting as compared to UPM Raflatac's standard offering and are suitable for a variety of end-uses.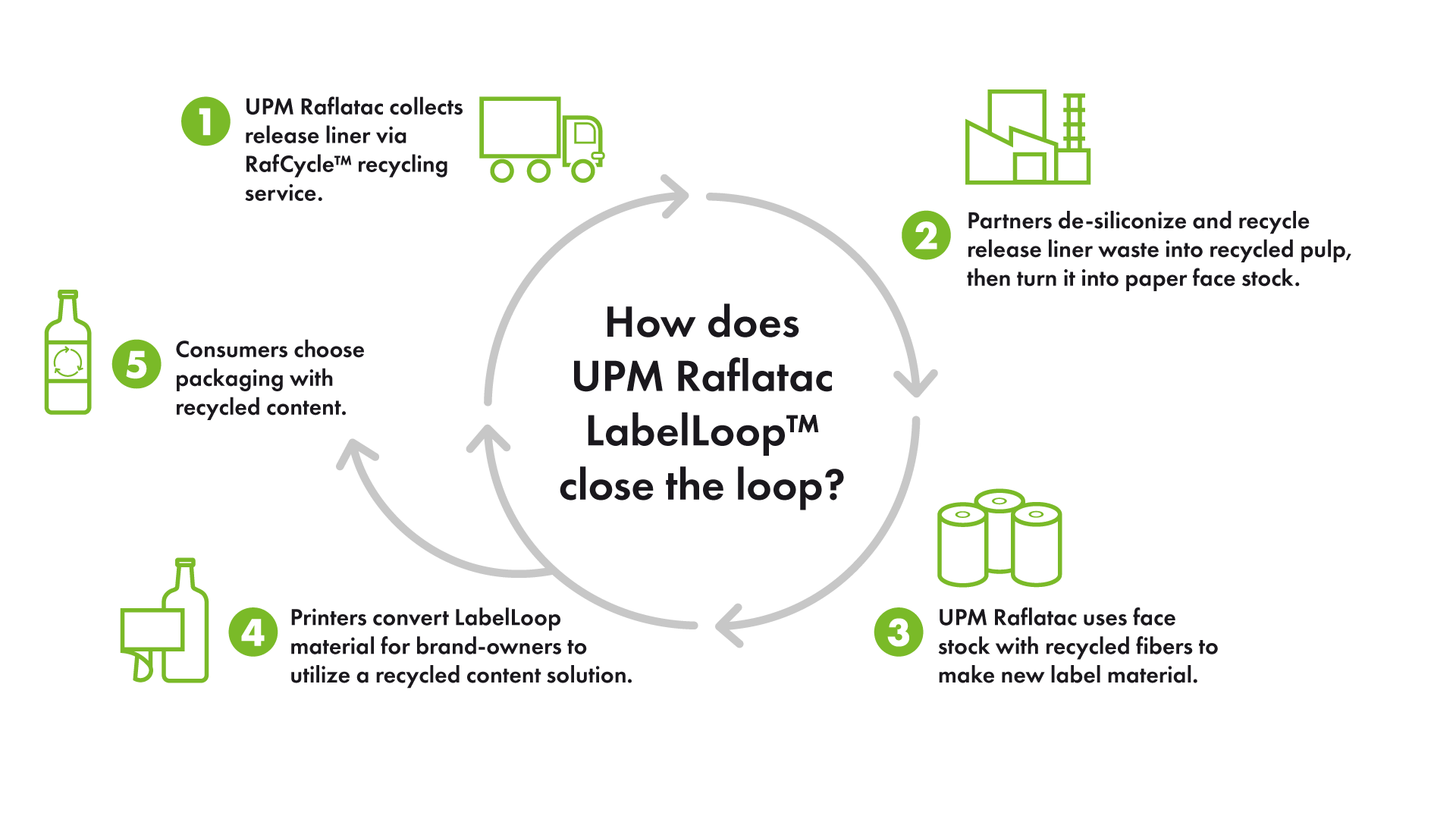 "Taking fiber from release liner waste and recycling it into semigloss label materials is an excellent example of the circular economy in action," says Jeff Buchanan, Director, Paper Laminates Business Americas, UPM Raflatac. "Our LabelLoop products can bring great value to sustainability-minded brands looking to go circular with their packaging materials."
"UPM Raflatac were very helpful in introducing us to a local company who could recycle the release liners," Rafter adds. "We found the process very straightforward and we plan on continuing and increasing the amount of release liner recycling we do in the future."
Click here for more information about UPM Raflatac LabelLoop™
Click here for more information about the RafCycle recycling service