Perhaps the difference between COVID-19 and other global disrupters is how fast the virus's effects manifested worldwide. In the face of more slowly-evolving disruptions like climate change, our view is that a business strategy firmly anchored in sustainability is the only strategy that makes sense.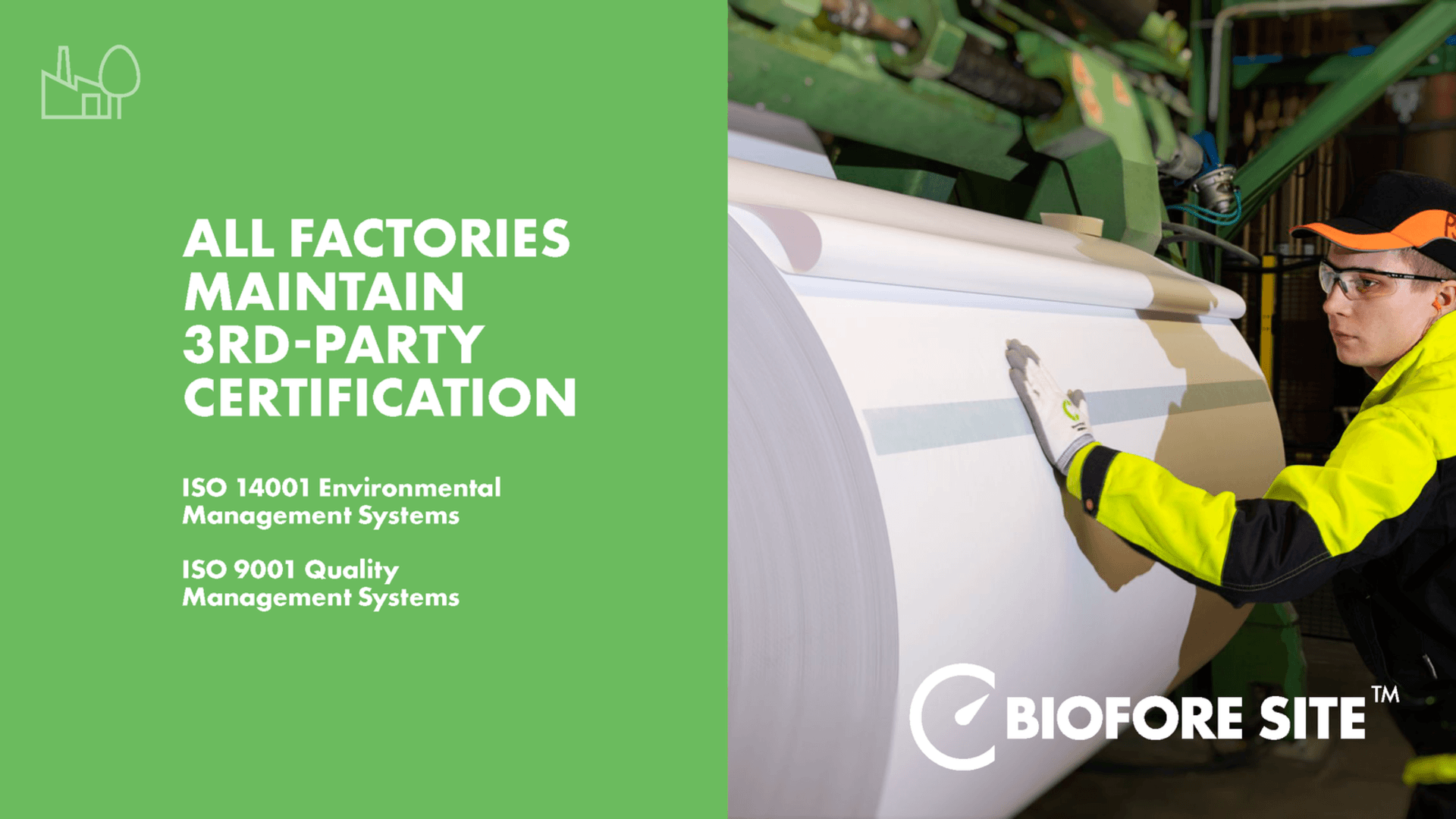 One part of UPM Raflatac's sustainability strategy is the Biofore Site™ concept deployed at our 10 labelstock factories worldwide, which is celebrating its third anniversary this year. Biofore Site is our way of setting quantifiable sustainability targets for our operations, enabling us to be better corporate citizens in our local communities and a reliable partner in the labeling supply chain.
The Biofore Site concept includes a scorecard with approximately 40 performance measures mapped to the United Nations Sustainable Development Goals (SDGs), which align with our parent company UPM's 2030 responsibility targets. The scorecard provides flexibility for our factory teams to develop site-specific roadmaps for achieving their Biofore Site goals.
Our factory teams completed their first scorecards in 2016. Since then, we have made substantial progress. Here are just a few of the major highlights:
Four of our factories are currently landfill-free, and two others are nearly landfill-free.
Four factories now operate with 100 percent renewably generated electricity, including our three factories in the United States. Our Mills River factory was the first manufacturing site in the state of North Carolina to operate with 100 percent renewable electricity.
All 10 factories maintain third-party certified ISO 14001 Environmental Management Systems and ISO 9001 Quality Management Systems.
Five factories are certified to the ISO 22000 Food Safety Management System.
Our factory teams have implemented dozens of local projects in furthering the Biofore Site concept ranging from LED lighting retrofits to heat exchanger and waste shredder installations to on-site beekeeping and waterway clean-ups. The ongoing global pandemic has limited our ability to do larger volunteer community projects and donations through our Biofore Share and Care program as we have in the past, but we hope we can resume those soon, once it is safe to do so.
UPM Raflatac piloted this program for UPM. Our efforts have paid off as other UPM businesses are now in the beginning stages of implementing Biofore Site programs at their production sites.
We believe sustainability is the key to resiliency in the face of global disrupters. Our current major focus areas involve our ongoing efforts to improve productivity and drive down waste, promote greater responsibility and transparency in our supply chain, and more fully understand and mitigate our products' life cycle impacts.
The Biofore Site concept is more relevant than ever – it serves to guide our efforts and record our progress.