Over-the-Counter (OTC) medication consists of prescription-free drugs, such as pain killers, cough syrups, and allergy or fever medication. The consumer can purchase these drugs independently and self-administer those for easily self-diagnosed minor conditions. While the packaging for OTC medication must be safe and follow the same high regulations as prescription medicines, certain factors differentiate the two and affect the packaging choices.
Unlike prescription drugs, OTC products are widely accessible in multiple sales channels such as pharmacies and food and online stores.
The consumer makes the purchase decision which means that high brand appeal and standing out on the store shelf is more important compared to prescription medicine.
Ensuring product safety and performance with pharmaceutical labels
Although OTC products are subject to similar packaging regulations and labeling requirements as prescription medicines, they are often more cost-competitive which may encourage the use of non-pharmaceutical labeling materials. It can pose some risks:
Non-pharmaceutical labeling materials have not been pre-tested to perform with specific container types, substrates, and conditions.
They do not have change management notification service to ensure that the material and its performance remain at the same level as originally qualified.
They might not offer the required features, such as migration safety or documentation to meet patient safety regulations.
"To tackle these issues, the shift to pharmaceutical, OTC dedicated labeling materials is the answer," tells Lottie Andersson, Business Development Manager, Pharma, EMEIA, UPM Raflatac.
"Not only do pharmaceutical labels solve the mentioned risks, but they come with even more benefits. The labels are robust and have been pre-tested to endure specific storage, handling, and transportation conditions and their performance remains stable, with carefully controlled change management processes," Andersson lists.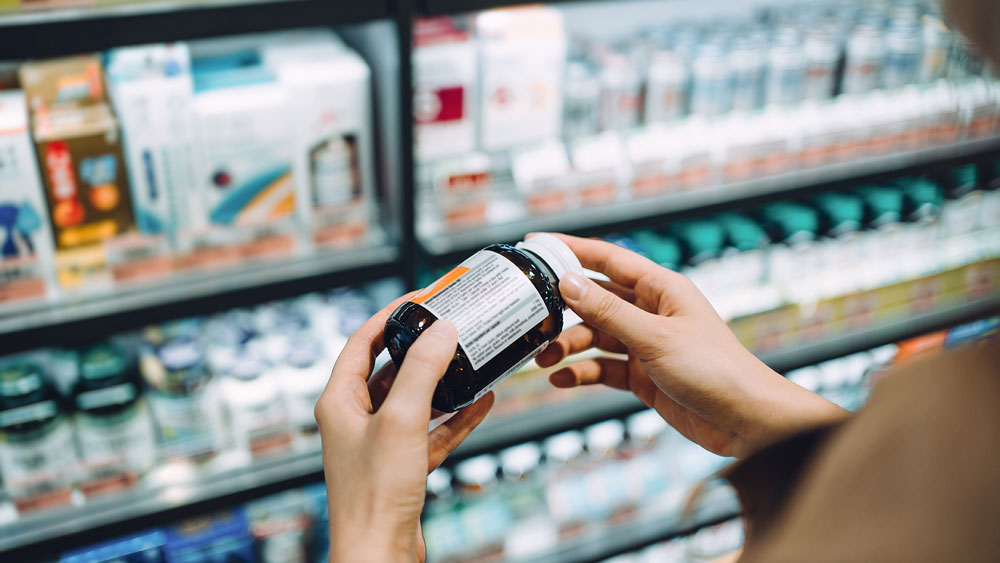 Elevating the sustainability of OTC medicine packages
In addition to the factors that revolve around product safety and performance, sustainability is becoming more important in decision-making for pharmaceutical packaging design. Many companies operating in the pharmaceutical value chain have set company-specific sustainability targets to mitigate the environmental impacts of their operations. The targets often revolve around Reduce, Recycle, Renew and Reuse. Making sustainable packaging choices in OTC not only requires considering which sustainable goals to achieve, but also ensuring the packaging provides protection to the medicine and meets regulatory requirements to guarantee patient safety.
Consumers have also become more sustainability-oriented. One way to succeed in a more competitive market situation is to address the eco-conscious consumers directly by re-designing the packaging to deliver the message of sustainability.
"The packaging is the best marketing tool for OTC products and sustainability can be one the main differentiators," says Anniina Kujala, Product Manager, Pharma, EMEIA, UPM Raflatac. "Consumers want minimal, resource optimized packaging, but it should also be protective and at the same time made from renewable or recycled content and be recyclable, with clear instructions for package recycling."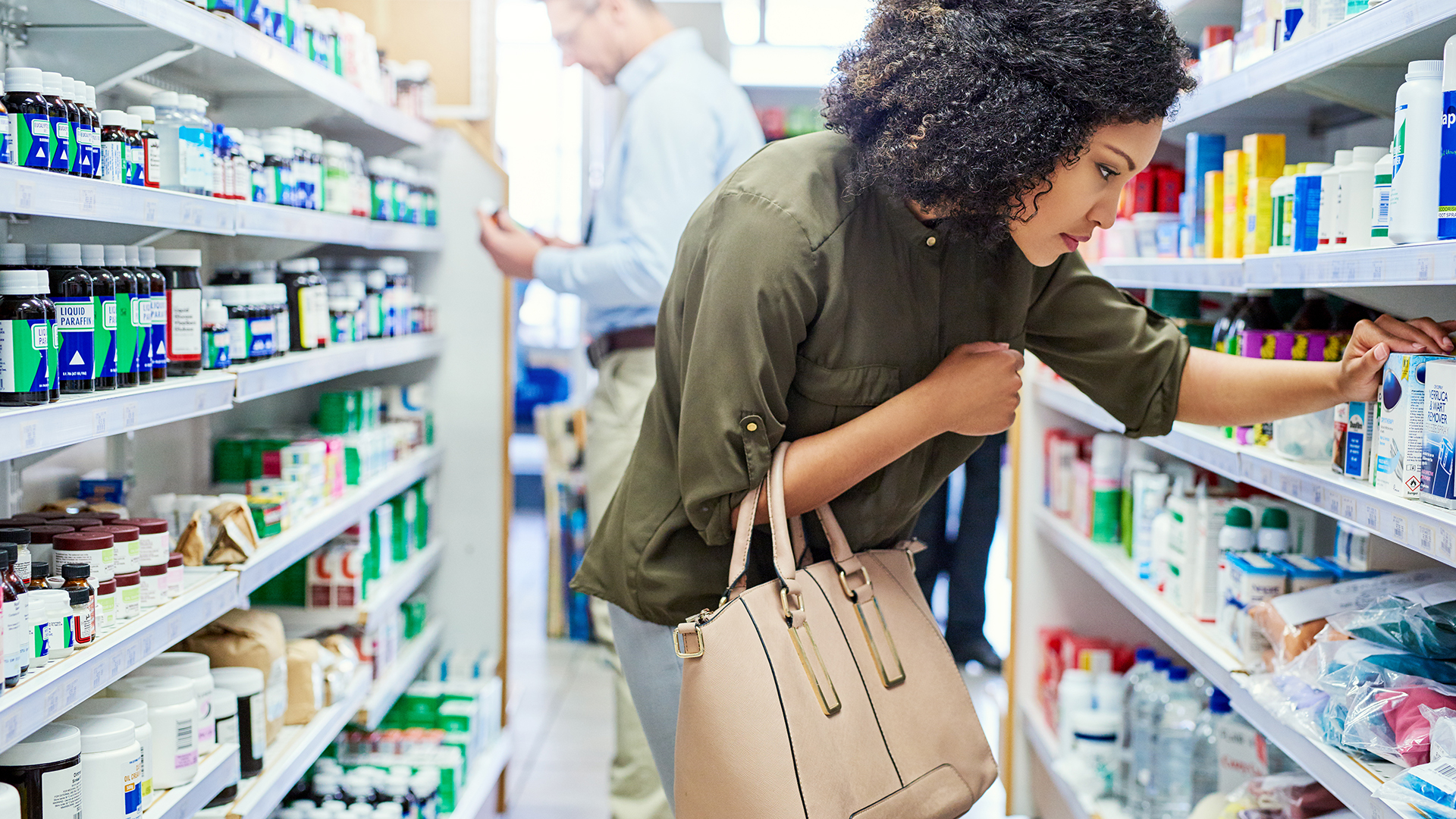 Matching the label with the packaging
It is important to note that the packaging material impacts the choice of label. To enhance the packaging sustainability to the maximum, the two must match.
"Whether you have a glass, plastic or cardboard packaging, we can help you to find the right labeling material to elevate the overall sustainability of the packaging," Kujala tells.
Glass containers can typically be recycled with any self-adhesive label. If the bottle is reused as it is, and only washed before refilling, a wash-off adhesive is the way to go. When wash-off performance is not required, UPM Raflatac PHARMACOAT NXT+ OTC-FSC / RPCH / HG65-FSC label material is especially suitable for glass bottles and it supports reaching sustainability goals by taking positive climate action. Read more about UPM Raflatac RAFNXT+ products »
PP and PE plastic packaging can be matched with compatible plastic labels. UPM Raflatac wood-based plastic label FOREST PP WHITE TC 60 / RPMD / HDS-FSC is a great fit for plastic PP and PE bottles in combination with migration safety and reduced carbon emissions as fossil materials are replaced with renewables. Learn more about UPM Raflatac Forest Film™ products »
For PET plastic packaging, as it is often subjected to hot-washing in its recycling, the best choice is a paper or plastic label combined with wash-off adhesive. For example, UPM Raflatac PHARMAGLOSS-FSC / RP45 AT / WG65-FSC label material fits PET well.
And when it comes to cardboard packaging, we recommend tamper-evident paper labels. Paper recycling is an established process that can deal with both plastic and paper labels, but paper labels typically increase the yield of the recyclate and are thus preferred. UPM Raflatac TRANSLUCENT WHITE-FSC / RP62 EU / WG65-FSC is a pre-tested renewable seal label solution designed for all market-leading cardboard substrates.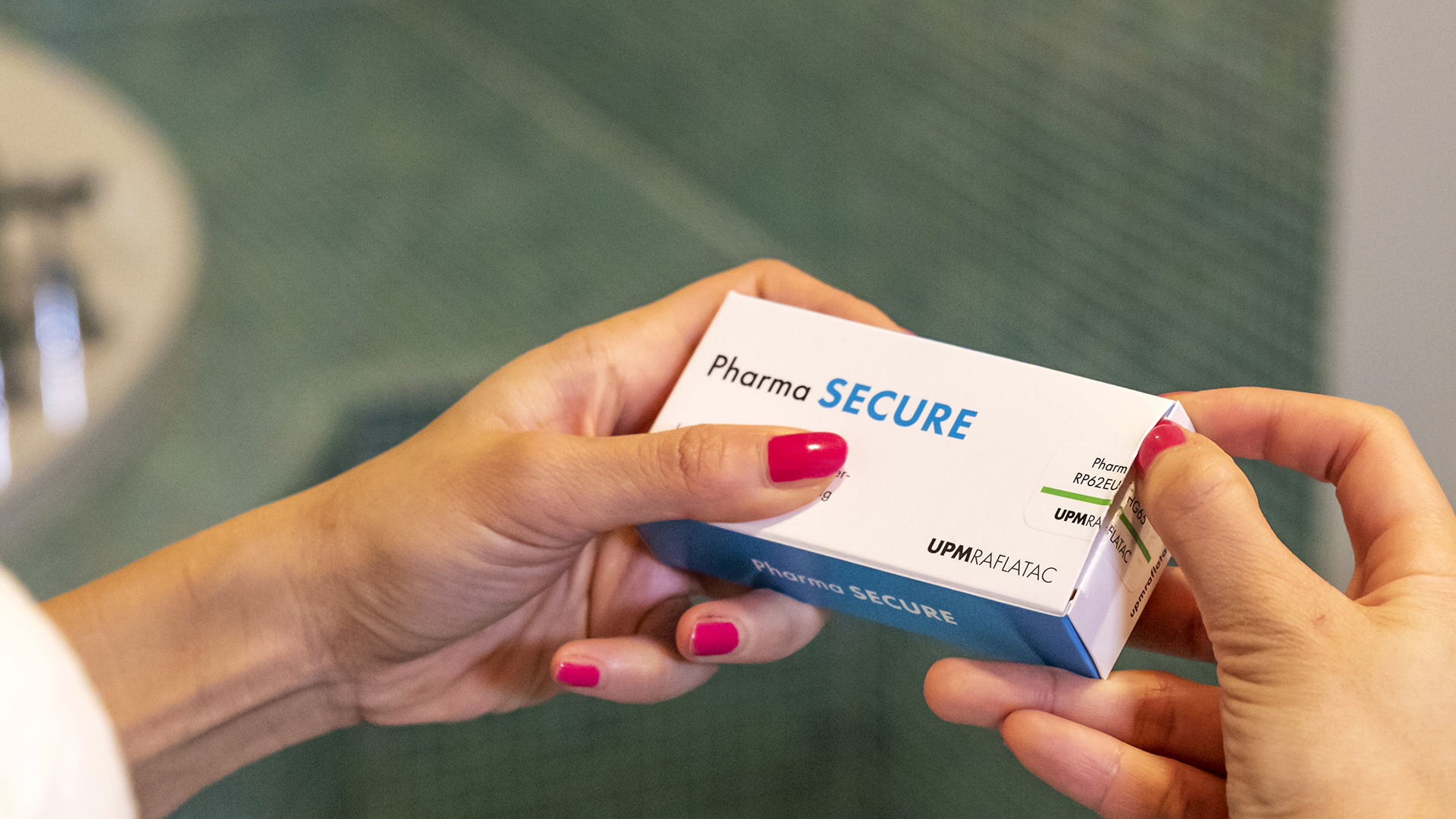 Key takeaways
We hope that after reading this article, you will remember that:
The chosen label must perform with the specific container type, substrate and conditions.
You mitigate risks by using OTC dedicated labeling materials.
Shelf appeal can be improved with the right label material.
You can support packaging sustainability by choosing compatible labeling solutions.
And most importantly, let the label material help you reach your sustainability goals.
Get your pharmaceutical labeling right with us!