UPM Raflatac is pleased to announce that the Association of Plastic Recyclers (APR) has recognized its PE and PP pressure sensitive label materials with general purpose acrylic adhesive for high-density polyethylene (HDPE) containers as meeting or exceeding the most strict APR HDPE Critical Guidance criteria for recyclability. Achieving this Critical Guidance Recognition is an important step in UPM Raflatac's ongoing quest to label a smarter future beyond fossils.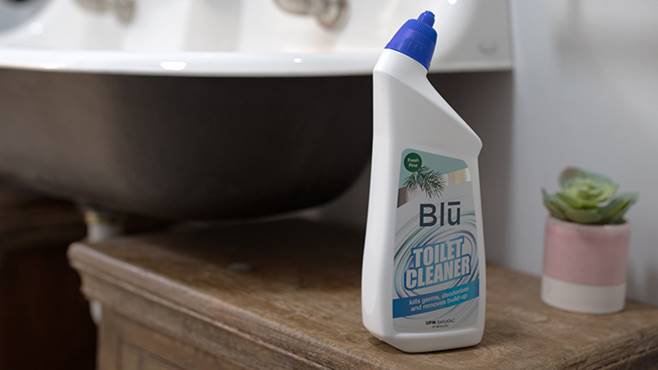 These white and clear PP and PE label materials combined with multipurpose acrylic adhesives are part of UPM Raflatac's SmartCircle™ portfolio of labeling materials that enable recyclability of packaging and promote the circular economy. The Critical Guidance Recognition means the label materials are proven to be compatible with standard HDPE container recycling practices. They are suitable for a variety of end-uses, including food and home and personal care.
"It is a great honor to achieve APR Critical Guidance Recognition for our PE and PP labeling solutions for HDPE," says Oona Koski, Manager, Sustainability, UPM Raflatac. "At UPM Raflatac, we adhere to the philosophy that 'labels matter' when it comes to enabling the recyclability of packaging materials. Brand owners looking to achieve their sustainable packaging targets for their HDPE containers can be confident when they select our labeling solutions."
"The protocol is intended to help improve the quality of the recycled bottle stream by aiding innovators to make informed decisions about the consequences of packaging innovations. APR thanks UPM Raflatac for voluntarily submitting the labels for examination and recognition. The impact of this protocol is beneficial to world-wide recycling efforts. Meeting the Critical Guidance Document guidelines is truly a significant step in demonstrating overall recyclability of your PE and PP labels for HDPE bottles," says Steve Alexander, APR President and CEO, in a letter to UPM Raflatac.
For more information about the UPM Raflatac SmartCircle solutions and overall ecodesign approach, please click here.
To download photos, please click here.
For further information please contact:
Oona Koski, Manager, Sustainability, UPM Raflatac, oona.koski@upmraflatac.com, tel. +358445757454
UPM Media Relations
Mon-Fri 9:00-16:00 EET
tel. +358 40 588 3284
media@upm.com
UPM Raflatac
UPM Raflatac is leading in sustainable labeling through our innovative self-adhesive label materials and services. We offer high-quality paper and film label stock for branding and promotion, informational labels, and labels with functionality. We operate a global network of factories, distribution terminals and sales offices. Our company employs around 3,000 people and made sales of EUR 1.6 billion (USD 1.8 billion) in 2019. UPM Raflatac is part of UPM. Find out how we are labeling a smarter future beyond fossils at www.upmraflatac.com.
Follow UPM Raflatac on Twitter | LinkedIn | Facebook | YouTube | Instagram