The next generation for sustainable packaging is now available in the Americas with the introduction of the UPM Raflatac RAFNXT+ paper label range. Unveiled at Pack Expo Las Vegas 2019, these materials feature UPM Raflatac's Forest Positive lifecycle approach, benefitting nature and the environment as a whole. New RAFNXT+ paper laminates are ideal for a wide range of applications, including food, home and personal care, retail, logistics, and home and office.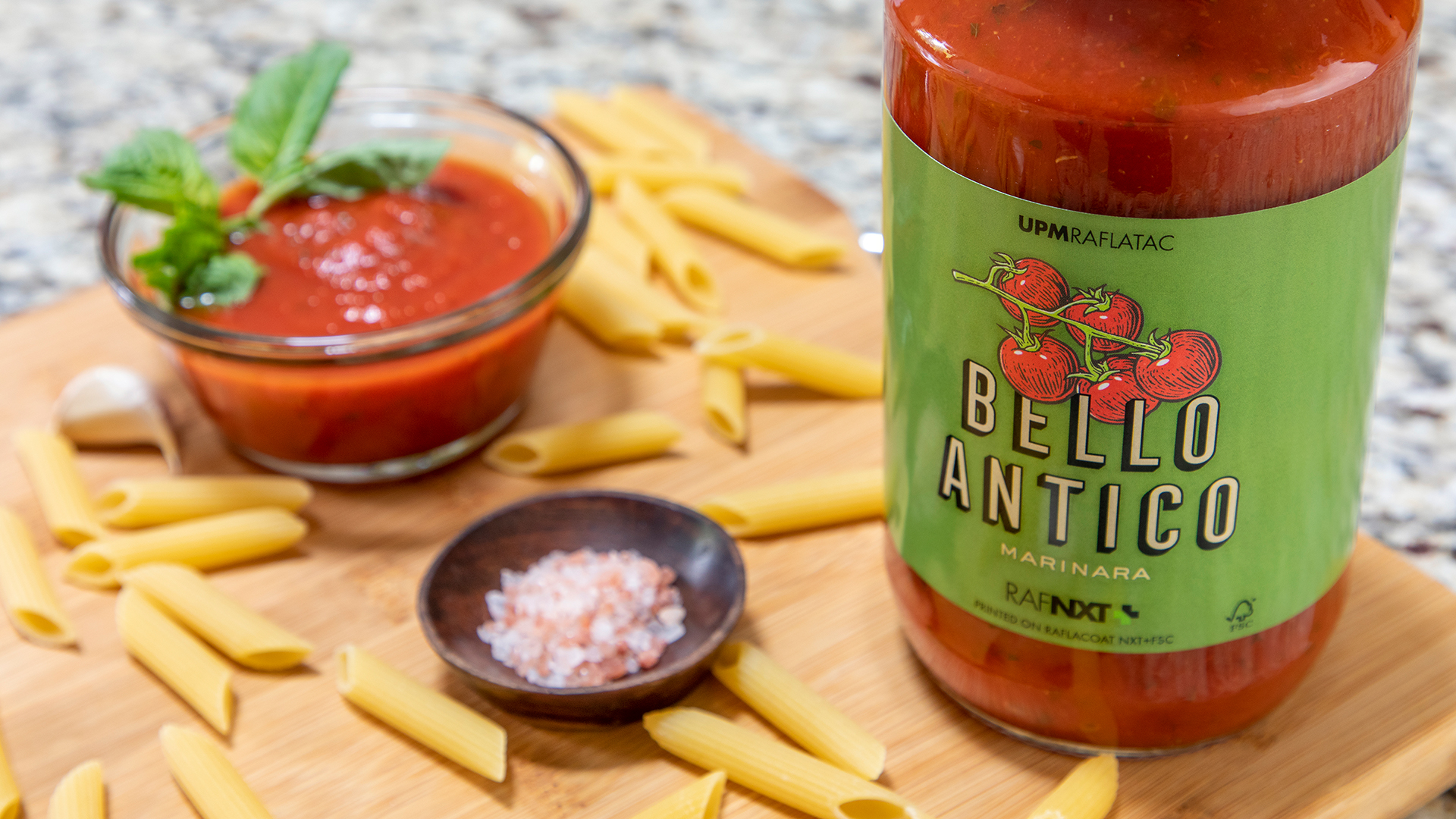 Not only does the Forest Positive approach go beyond deforestation, it can actively enhance the forests where the materials are sourced. The Forest Positive approach is proven to actively promote biodiversity, improve water quality, and enhance the ability of forests to mitigate climate change.
The FSC™ certified forests (FSC-C012530) can absorb up to double the amount of carbon dioxide emitted across the lifecycle of the label, from harvesting to production to final application on the package. RAFNXT+ laminates are up to 20 percent more carbon positive than standard paper laminates.
These label materials provide a competitive edge for printers and brand owners alike in terms of both sustainability and efficiency. They use less energy and water and generate less waste. RAFNXT+ laminates also potentially need fewer reel changes, deliver savings in downtime and start-up waste, lower packaging and transportation costs, and increase storage capacity for both raw materials and finished stock.
"Our company is leading in sustainable labeling by bringing solutions to market that can enable our customers and brand owners to go above and beyond their sustainable packaging targets. New UPM Raflatac RAFNXT+ laminates are an ideal alternative to standard paper labelstock for their excellent sustainability benefits combined with their enhanced productivity," says Jeff Buchanan, Director, Paper Laminates Business, Americas, UPM Raflatac.
Come see new UPM Raflatac RAFNXT+ for yourself at UPM Raflatac's booth LS-6453 at Pack Expo Las Vegas or click here to learn more.
Click here for photos of new UPM Raflatac RAFNXT+ label materials » http://pet.upm.com/l/TwDDRSQSqGb7
For more information, please contact:
Scott Sowers
Senior Communications Specialist, UPM Raflatac
Mon-Fri 8.00-15.00 ET
tel. +1 828-275-7261
scott.sowers@upmraflatac.com


UPM, Media Relations
Mon-Fri 9:00-16:00 EET
tel. +358 40 588 3284
media@upm.com
UPM Raflatac
UPM Raflatac is labeling a smarter future by developing innovative and sustainable labeling solutions complemented with world-class service. As one of the world's leading producers of self-adhesive label materials, we supply high-quality paper and film label stock for consumer product and industrial labeling through a global network of factories, distribution terminals and sales offices. We employ around 3,000 people and made sales of sales of EUR 1.5 billion (USD 1.9 billion) in 2018. UPM Raflatac is part of UPM – The Biofore Company. Find out more at www.upmraflatac.com.
Follow UPM Raflatac on Twitter | LinkedIn | Facebook | YouTube | Instagram
UPM
We deliver renewable and responsible solutions and innovate for a future beyond fossils across six business areas: UPM Biorefining, UPM Energy, UPM Raflatac, UPM Specialty Papers, UPM Communication Papers and UPM Plywood. We employ around 19,000 people worldwide and our annual sales are approximately EUR 10.5 billion. Our shares are listed on Nasdaq Helsinki Ltd. UPM Biofore - Beyond fossils. www.upm.com
Follow UPM on Twitter | LinkedIn | Facebook | YouTube | Instagram #UPM #biofore #beyondfossils