TAKEAWAYS
1. Tikkurila wanted to create a unique and distinguishable look for its Valtti paint products designed for wood surfaces
2. The company selected UPM Raflatac Cherry Veneer label material – 100% natural wood on a clear thin PET carrier
3. Wooden label material communicates about sustainability and gives a clear indication for the product's intended use
4. The unique material sets the company apart from the competitors and convinces with its good printing quality
Tikkurila is a pioneer of sustainable painting, surface treatment, and the use of colors. The company builds its packaging around three themes: efficiency, functionality, and sustainability. All three themes need to be considered and visible in packaging before the products hit the store shelves.
This was also the case when Tikkurila's team started to redesign the packaging of its Valtti products. Valtti is one of Tikkurila's largest product families globally. It is an exterior paint that is suitable for all wooden surfaces from the walls of the house to fences and garden furniture.
The task of finding a new label material for Valtti products was given to Tikkurila's new Strategic Packaging Manager Noora Säisä.
"My job was to harmonize the packaging and convey the desired messages through labels. I wanted to find a way to communicate the intended use of the product to consumers and to make sustainability visible through the choice of label material," Säisä says.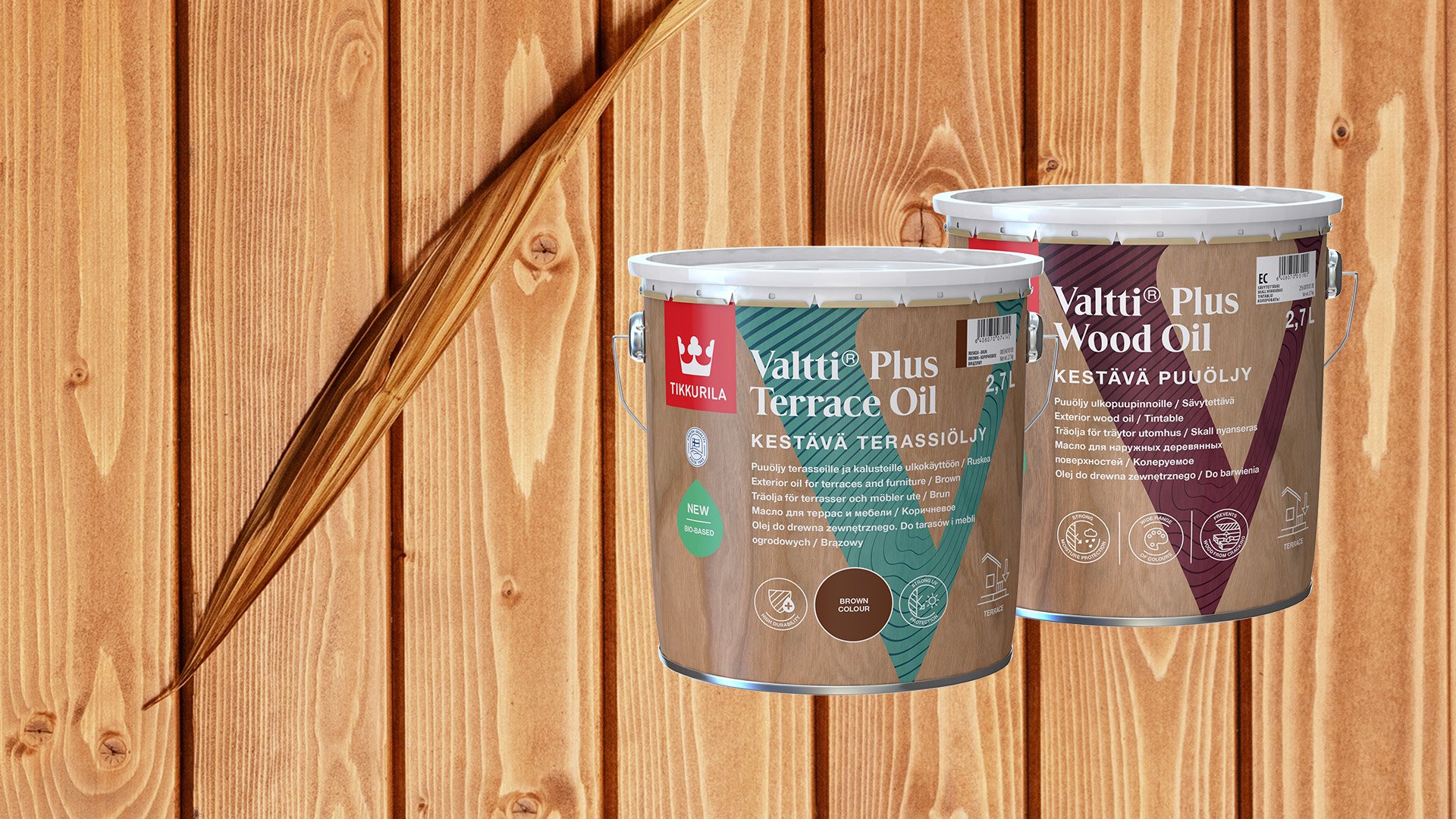 Collaboration leads to success
To find a new label material with the desired features, Säisä turned to the Finnish printing house Ainesmestarit.
After running tests with several label materials containing different sustainability aspects, UPM Raflatac Cherry Veneer was chosen. This 100% natural wood on a clear thin PET carrier creates a unique and craftsman-like design that looks and feels like real wood.
"At first, I couldn't think of the possibility of getting a wooden label material for a paint can. I was worried that printing would pose challenges. However, everything turned out well and the results looked even better than expected. I think the label material is perfectly combined with a product designed to paint wood surfaces," Säisä comments.
"This was an interesting project because printing on wood is quite unusual. It was great to be involved in creating something new, "says Janne Seva from Ainesmestarit.
Sustainability made visible with wooden labels
The wooden label material sets Tikkurila's packaging well apart from its competitors.
"Paint cans take up a lot of shelf space in stores and so far, the packaging has been fairly traditional. We want our products to stand out from the crowd, and with the new look of Valtti products, we'll certainly achieve that," tells Henri Mäkinen, Vice President Marketing & Portfolio, Tikkurila.
"The labels also make it easier for our customers to identify the purpose of the products. We believe that wooden labels create a clear link in the minds of customers - if it looks and feels like wood, it is probably somehow related to wood products," Mäkinen continues.
In addition to the unique appearances, Tikkurila pays close attention to delivering products that are both durable and sustainable internally and externally.
The wood for Cherry Veneer label material comes from sustainably managed forests. The paints themselves are designed to be as environmentally friendly as possible without compromising on their quality.
"We are now bringing water- and bio-based products to the market with the same or better performance than previous products. In our Valtti Plus level products, we have replaced up to 75% of fossil carbon with biobased ingredients," Mäkinen tells.
The feedback from the field has been encouraging and the team plans to continue expanding the wooden label material to other products.
"We want to lead the way and innovate further to create even more sustainable products for a Colorful Tomorrow, " Mäkinen concludes.