TAKEAWAYS
1. Lofotpils, Skipnes and UPM Raflatac have joined forces to push the boundary on environmentally friendly production of craft beer
2. The switch to sustainable plastic labels enabled Lofotpils to significantly reduce the use of fossil raw materials on its production
3. Sustainable UPM Raflatac Forest Film™ labels have been well received and have not caused any compromises on quality
Situated in an island peninsula in northern Norway, Lofotpils is the first and only micro-brewery in the area. The company is known for brewing beer with a taste of Lofoten's wild and beautiful nature and at the same time, it strives to be known for its environmental friendliness.
To enhance the packaging sustainability of its products, Lofotpils started the search for sustainable labels.
"We were looking for ways to positively influence the environment around us, and contacted our suppliers early on to start a dialogue on what could be done for a positive change, " tells Andreas Thorvardson from Lofotpils.
As a result, Skipnes, one of the biggest label producers on Norwegian soil, came up with the perfect solution: sustainable UPM Raflatac Forest Film™ plastic label material.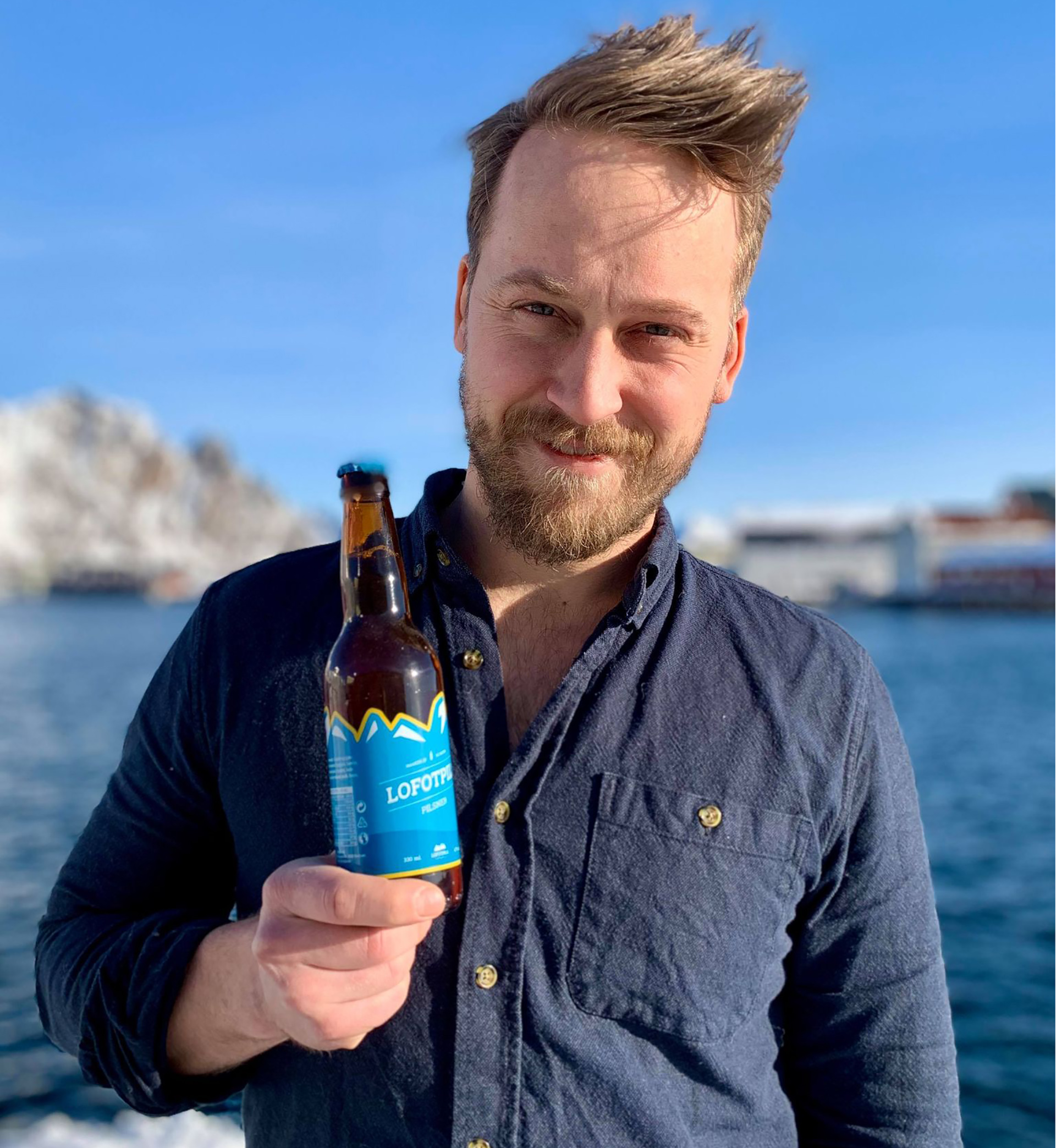 Andreas Thorvardson from Lofotpils
Choosing a renewable alternative to replace plastic labels
Forest Film is made from 100% renewable wood-based raw materials in an ISCC certified value chain. It replaces traditional fossil-based options as it is identical in quality and performance compared to conventional fossil-based films.
"At Skipnes, we have always been fronting sustainable solutions, and when Lofotpils challenged us to come up with a solution that would support their ambitions, we immediately took the challenge," tells Joachim Valle Hansen from Skipnes.
"Lofotpils wanted to cut down and remove fossil-based virgin plastics in their production, but still have a label that had a lot of the same properties as a traditional synthetic label. We reached out to our contact in UPM Raflatac and learned about the new Forest Film label material. The company then helped us with trial roll to test out the material for our customer," Hansen continues.
After introducing the new Forest Film label to Lofotpils, the brewery immediately agreed to test it as it fits perfectly with its vision.
Sustainability does not mean compromises on quality
Lofotpils has been pleased with the sustainable plastic labels. They have been well received by the market and stakeholders.
"The reception has been very good! The modern beer consumer cares about the environmental footprint that is left in the products they buy," Thorvardson says and continues: "Usually we have used plastic labels that make the production seamless without the labels wearing on the back. There were no production problems with the bio labels, and we are very pleased with the quality."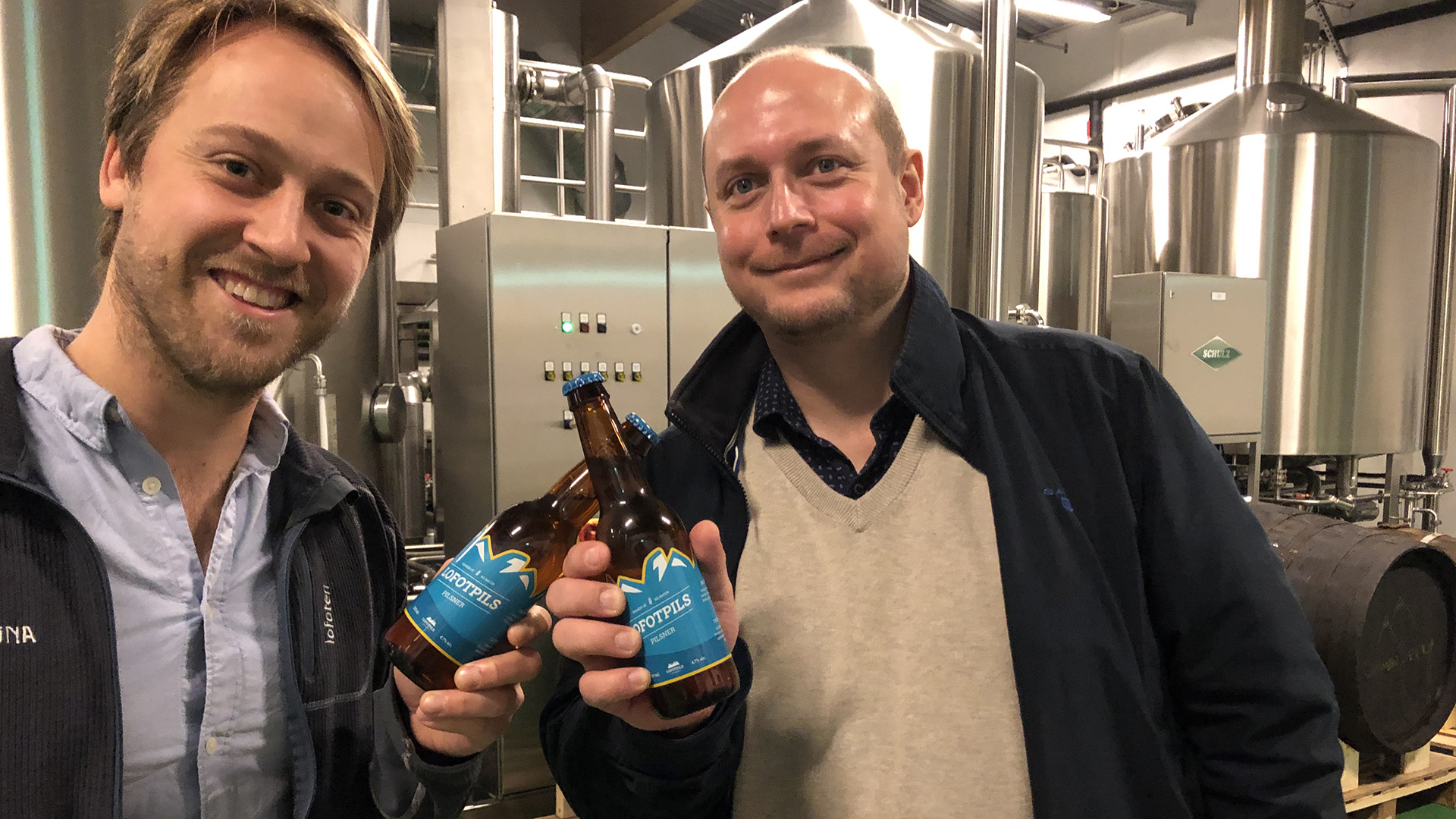 Skipnes agrees with the feedback.
"We did not have any challenges with the printing," Hansen from Skipnes confirms. "Several customers have contacted us regarding the material, and there has been quite some buzz on bio labels and sustainability over the last few months," he concludes.