For Vigna Belvedere, it was important for the label to match the effort put into making such a notable prosecco.
"Our story goes back to 15th century. My ancestors were important wood merchants, and the Pinus Cembra became our family emblem. The label, with our logo, has to give the message that our way of producing is respectful of our traditions, our roots and the environment. It also has to attract the high-end customer looking for something different, more refined and classy in the crowded world of prosecco," says Elisabetta Cichellero Fracca, owner of Vigna Beldevere.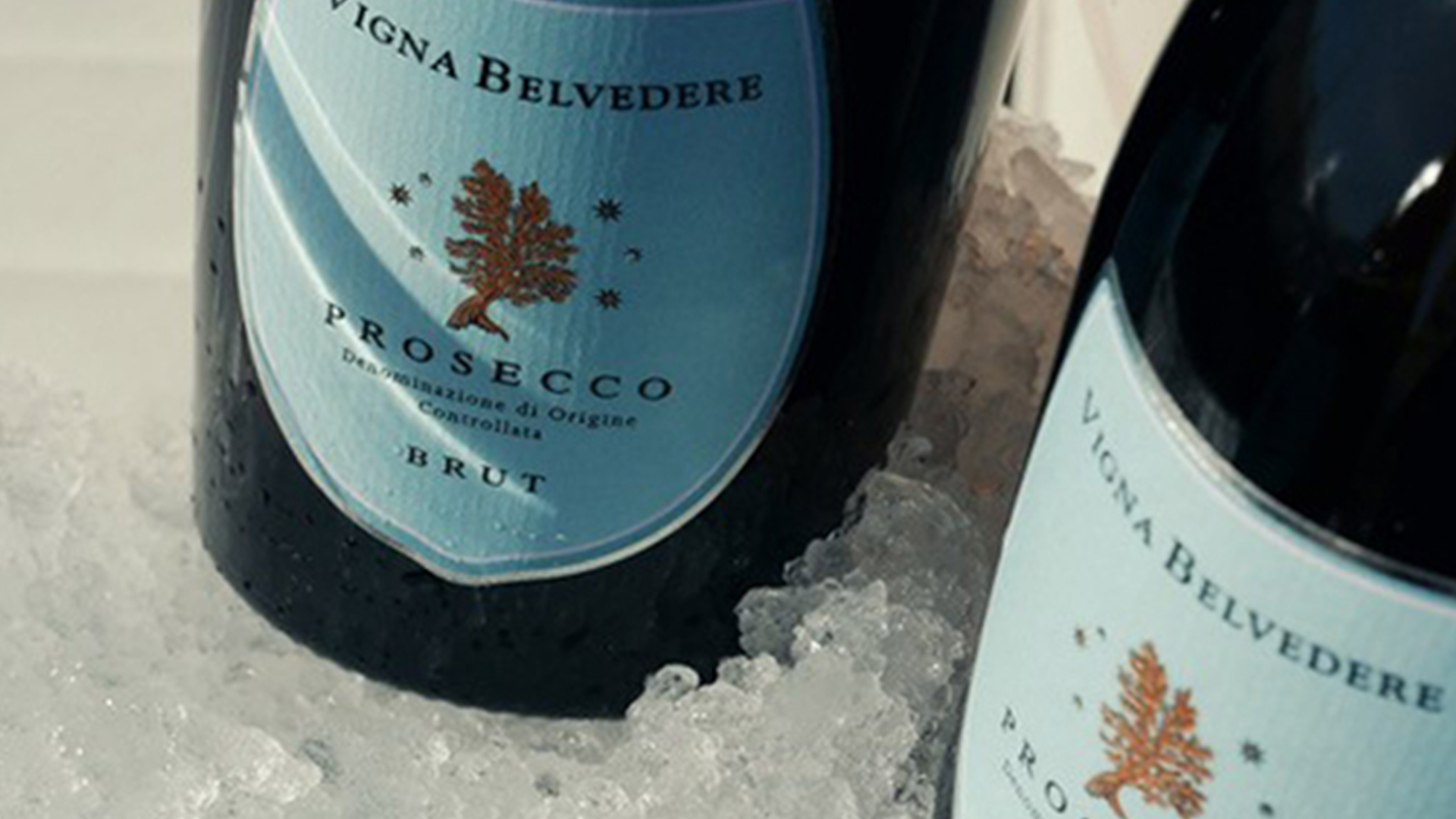 With 30 years of experience specialising in the world of wine, graphic design studio Fischetto Design took the challenge and created a characteristic label for the Prosecco Vigna Belvedere. The material chosen for the label was UPM Raflatac's Antique Extra White Ice Premium-FSC, a natural textured paper designed for high performances.
"The pastel colours and the logo – a dishevelled Pinus cembra tree, or Swiss pine, taken from an old family emblem – accentuates the idea of prosecco as a relaxed drink, and prepares the drinker for this characterful, enjoyable drink, perfect for any social occasion. And the shape of the small shield, also stemming from the family's emblem, acknowledges the stability and tradition of the owners," describes Manuela Fischetto, the owner of Fischetto Design.
Label that withstands water
When choosing the label material, both Fischetto Design and Vigna Belvedere wanted to make sure that the label was able to withstand water.
"A bottle of Belvedere Prosecco needs to be kept in a bucket filled with water and ice for some time, so the label must remain perfectly adhered to the bottle, and the colours and special finishes must remain unaltered on the label. These are fundamental properties for ensuring the perfect presentation of the product, and thus its success," Fischetto says.
"We wanted a label that would react well to printing and embossing and withstand even the worst ice bucket treatment without any tearing or staining. This label met all our expectations," Fracca states.
Fustelgrafica, the printer of the label, has been happy with UPM Raflatac's label material as well.
"The label has good stamina. We tested the label by immersing it in water immediately after applying and we had superior results. I see that as the biggest advantage for the end-users," says Stefano Carresi, the owner of Fustelgrafica.