As everyone adjusts their business processes to adapt to a post-COVID-19 landscape, industries such as hospitality and food are faced with a need to instill greater confidence in apprehensive consumers. This presents an opportunity for converters to serve the needs of companies that want to reassure consumers concerned about personal safety.
Tamper-evident labels are typically used in applications such as electronics, pharmaceuticals and luxury goods. But as consumer behavior and expectations shift in a post-pandemic world, companies must look for innovative solutions that convey peace of mind, as well as protect brand image.
Creating a safer food system

& securing shared spaces
It's expected that food companies will need to adhere to more stringent safety requirements as our world changes. Even prior to the COVID-19 outbreak, in 2019 the US FDA announced its "New Era of Smarter Food Safety" initiative. One of this program's goals is to create a safer food system. Another is to address the growing trend of consumers ordering food online, which is now more relevant than ever before.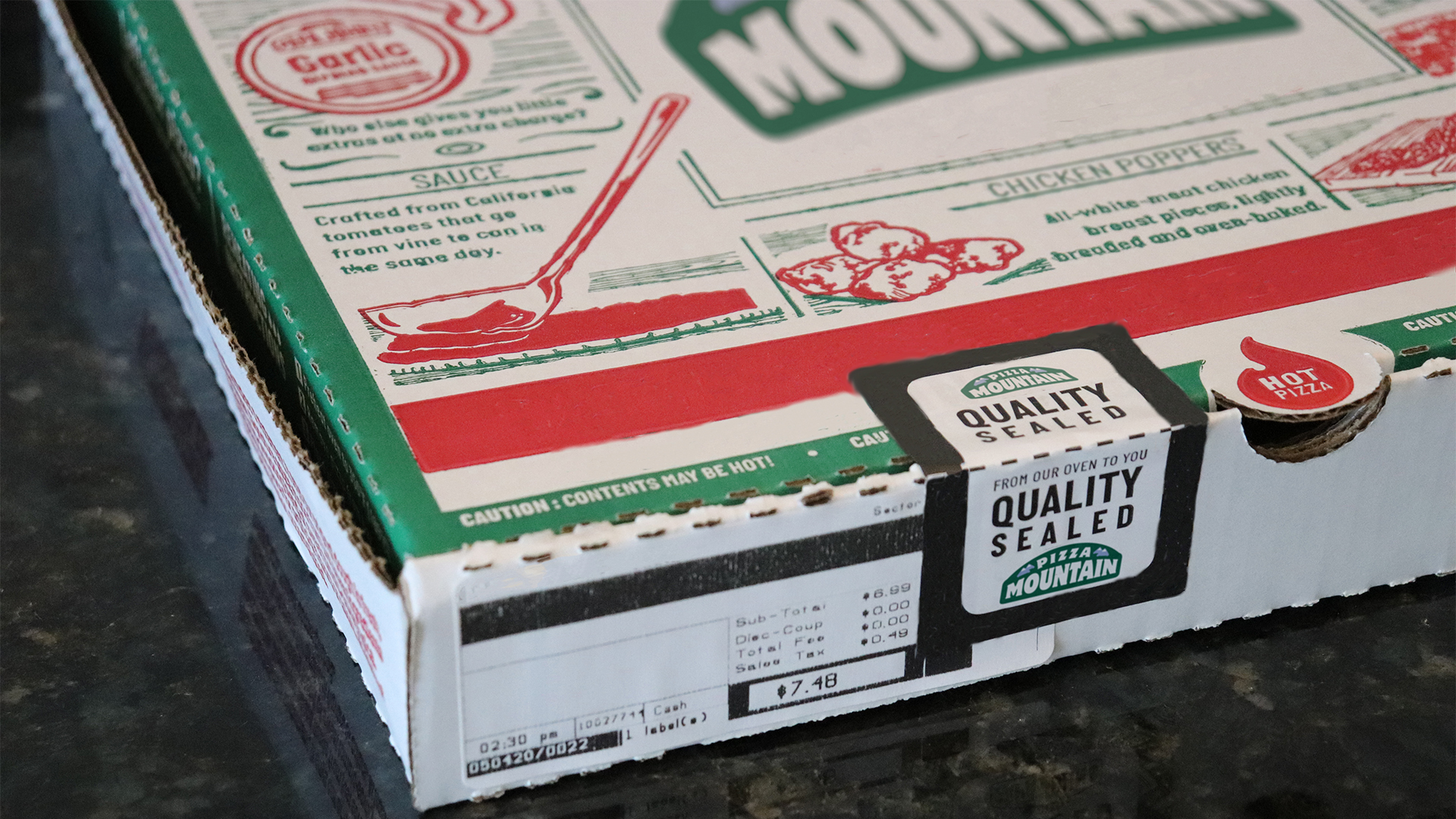 Now, we're starting to see such seals utilized in non-traditional products (for example, pizza boxes and takeout containers). In addition, there's an untapped market for sophisticated security label solutions that food producers and vendors will increasingly demand.

The hospitality industry is seeing some incredible changes as it responds to consumers' concerns about cleanliness and their health. As companies in this space deploy enhanced processes to reassure customers about their personal safety, labels can play a pivotal role.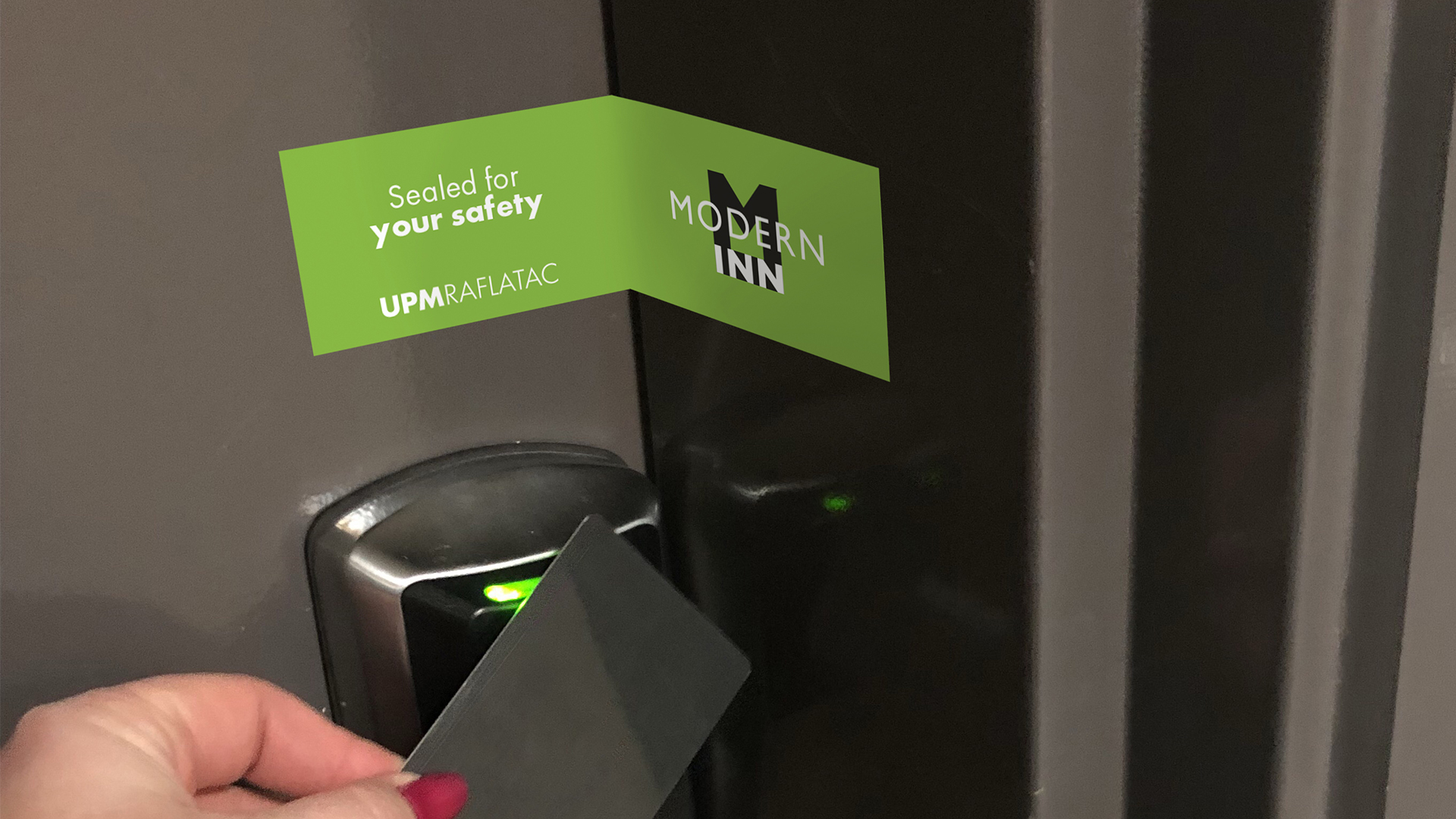 The benefits of tamper-evident labels
Compared with standard semi-gloss paper and film-based labels with security cuts, tamper-evident labels enable companies to offer more advanced solutions to guarantee product integrity. This is because these labels leave clear evidence that something has been opened. Built-in security features also enable verification of product authenticity in each step of the supply chain. At a time when consumers have a heightened concern about product safety and sanitation, this is especially important.

What does this mean for you? As consumers seek reassurances – and perhaps even start to expect them – demand for security labeling solutions will grow. This will include the need for paper and perforated film labels with strong adhesives and security cuts, as well as high-end tamper-evident labels and Raflasec Holo solutions.

Let us guide you in finding the best solution for each scenario. Protecting consumers and securing product integrity is now more important than ever before. Partner with us, and let's label a smarter future together.