Brands are continuing to embrace the benefits offered by digital printing, which is proving to be the smart choice in this fast changing marketing landscape. Digital printing is clearly the most economical option for shorter print runs, but it also allows brands to reach their customers through more personalised and customised marketing messages. And, with just-in-time printing, digital printing can help brands attain their sustainability goals without sacrificing quality.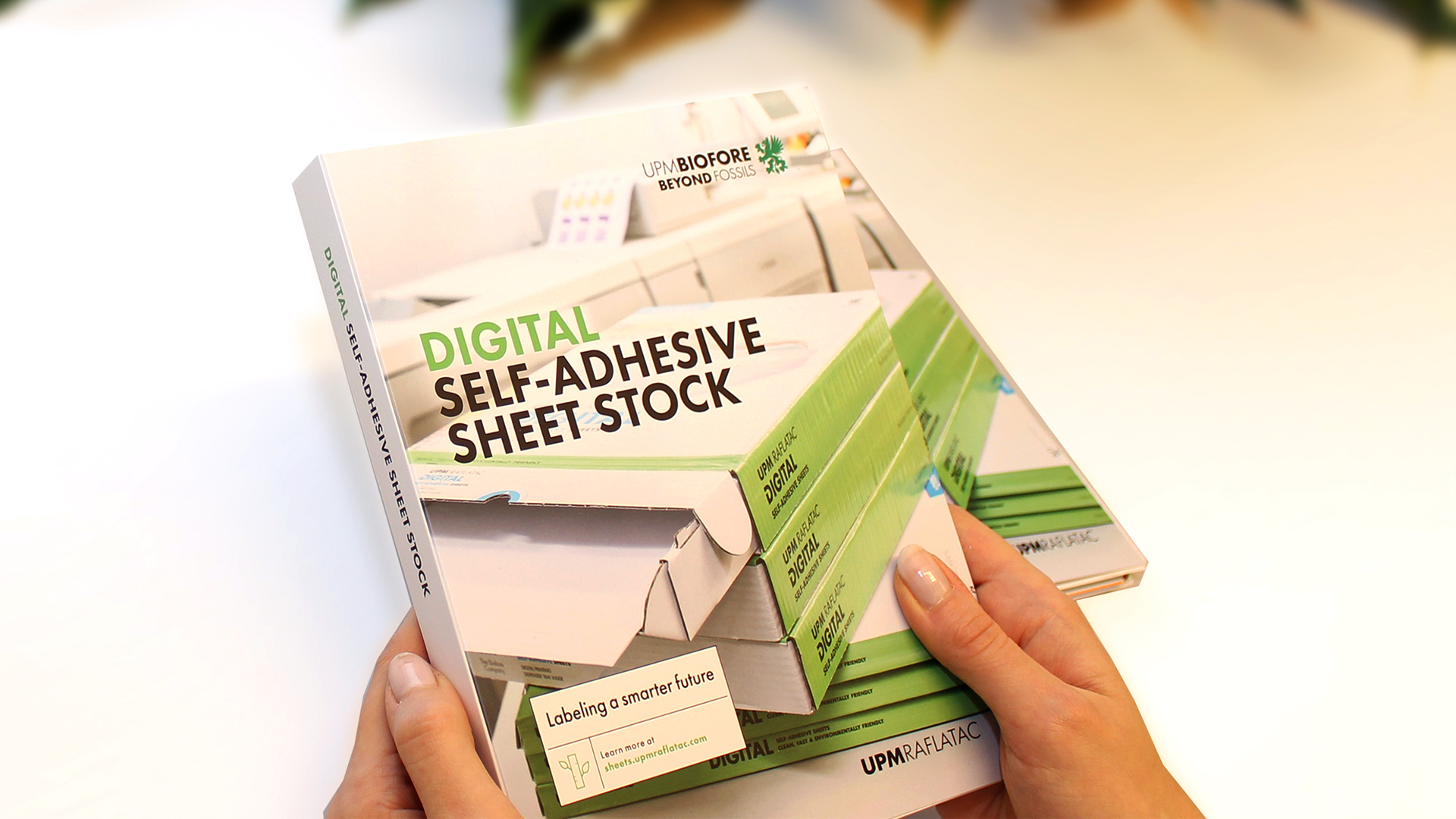 The UPM Raflatac Digital range consists of two premium brands: UPM Raflatac and Mastertac. As leading brands in the self-adhesive graphic arts industry, we are always looking for ways to better serve our clients through our digital print products that increase productivity, while offering unbeatable image quality and maximum convenience for label users.
We have recently launched new swatch books that showcase our wide range of products suitable for multiple substrate types and labeling conditions.
"We designed the new UPM Raflatac and Mastertac swatch books with the users in mind. The swatch books allow you to see – and more importantly, feel – the different grades of the labeling solutions we offer. Making the label samples available to users in these swatch books is the best way for them to experience first-hand the quality that defines the UPM Raflatac Digital range," Marta Zajac, Sheets Segment Manager, EMEIA of UPM Raflatac, explains.
"We've updated the product offer, refreshed the design and structured the swatch book to make it even more user friendly. I'm sure our clients around the globe will find the introduction and guides practical and functional."
The UPM Raflatac swatch book contains all UPM Raflatac Digital Self-adhesive Sheets Products (Paper and Films). It is available in English, Spanish, French, Polish and Russian.
The Mastertac swatch book contains all Mastertac Digital Self-adhesive Sheets Products (Paper and Films). It is available in English, Spanish, German and Russian.
You can request copies of the new swatch books via this link or through your nearest UPM Raflatac or Mastertac representative.