UPM Raflatac continues its efforts to lead the label industry into a net-zero carbon emission future. The company raises its climate ambition to accelerate its journey towards being the world's first label materials company beyond fossils. In practice, this means increasing the use of certified fibers and traceability of biobased materials, fostering reduction of greenhouse gas emissions, and developing innovative products and services that help brand owners take positive climate action and go beyond their climate goals.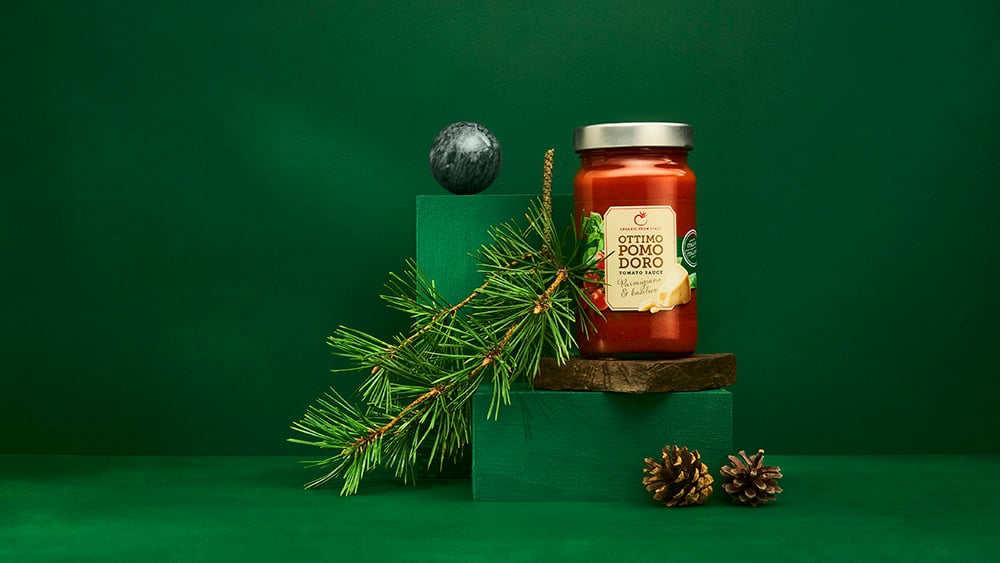 UPM is among the first forest industry companies committed to the UN Business Ambition for 1.5 °C to take tangible actions to mitigate climate change. UPM has also joined The Climate Pledge which commits the company to achieve net-zero annual carbon emissions by 2040 – a decade ahead of the Paris Agreement's goal of 2050. As part of UPM, UPM Raflatac aims to reduce or replace virgin fossil sources of carbon that add burden to the carbon cycle by applying the principles of reduce, recycle, renew, and reuse through responsible sourcing, sustainable operations and logistics all the way to innovative products and services.
"Our ambition is also about designing better solutions for the packaging industry through the smart use of materials and enhanced recyclability and reuse. For us, climate has been a strategic issue for a number of years, so we are not starting from zero. Forest Film™, RAFNXT+, Linerless, RafCycle™, and Label Life are examples of products and services we have already launched to help our customers reduce their packaging footprint. And we have new exciting developments in the pipeline," says Robert Taylor, Sustainability Director, UPM Raflatac.
UPM Raflatac has taken big steps to make its production more sustainable. Six of its ten factories are fully powered with renewable electricity, and the company has reduced its factory greenhouse gas emissions by 47% since 2015. A high share of UPM Raflatac's products use certified materials from forests that are managed as carbon sinks – and this number will keep rising in the future.
"The time for incremental improvements has passed and industry must take bold steps to drive effective climate initiatives. Partnerships play a key role here. We want to take an active role in driving the change and to collaborate with the value chain partners to reach highest possible positive impact on climate and people," Taylor adds.
Click here to download images »
For further information please contact:
Robert Taylor, Director, Sustainability, UPM Raflatac, tel. +358204162164
UPM, Media Relations
Mon-Fri 9:00-16:00 EET
tel. +358 40 588 3284
media@upm.com
UPM Raflatac
UPM Raflatac is leading in sustainable labeling through our innovative self-adhesive label materials and services. We offer high-quality paper and film label stock for branding and promotion, informational labels, and labels with functionality. We operate a global network of factories, distribution terminals and sales offices. Our company employs around 3,000 people and made sales of EUR 1.7 billion (USD 1.9 billion) in 2021. UPM Raflatac is part of UPM. Find out how we are labeling a smarter future beyond fossils at www.upmraflatac.com.
Follow UPM Raflatac on Twitter | LinkedIn | Facebook | YouTube | Instagram
UPM
We deliver renewable and responsible solutions and innovate for a future beyond fossils across six business areas: UPM Fibres, UPM Energy, UPM Raflatac, UPM Specialty Papers, UPM Communication Papers and UPM Plywood. As the industry leader in responsibility, we are committed to the UN Business Ambition for 1.5°C and the science-based targets to mitigate climate change. We employ 17,000 people worldwide and our annual sales are approximately EUR 9.8 billion. Our shares are listed on Nasdaq Helsinki Ltd. UPM Biofore – Beyond fossils. www.upm.com
Follow UPM on Twitter | LinkedIn | Facebook | YouTube | Instagram | #UPM #biofore #beyondfossils