As a continuation of close co-operation at the conventional field of pressure-sensitive labeling, UPM Raflatac and Mettler Toledo are working together to enhance their linerless labeling technology. UPM Raflatac Direct Thermal Linerless labeling material is globally qualified to Mettler Toledo equipment and covers the UPM Raflatac Direct Thermal Linerless SUPER – FSC / RL11 to Mettler Toledo linerless labeling equipment.
This material is designed for general-purpose direct thermal labels used in logistics, retail, and food end-uses where high-quality thermal printability, cuttability and initial tack is required. The product performance focuses on reducing maintenance frequency of printers, handing over the benefits of efficiency and ease of use.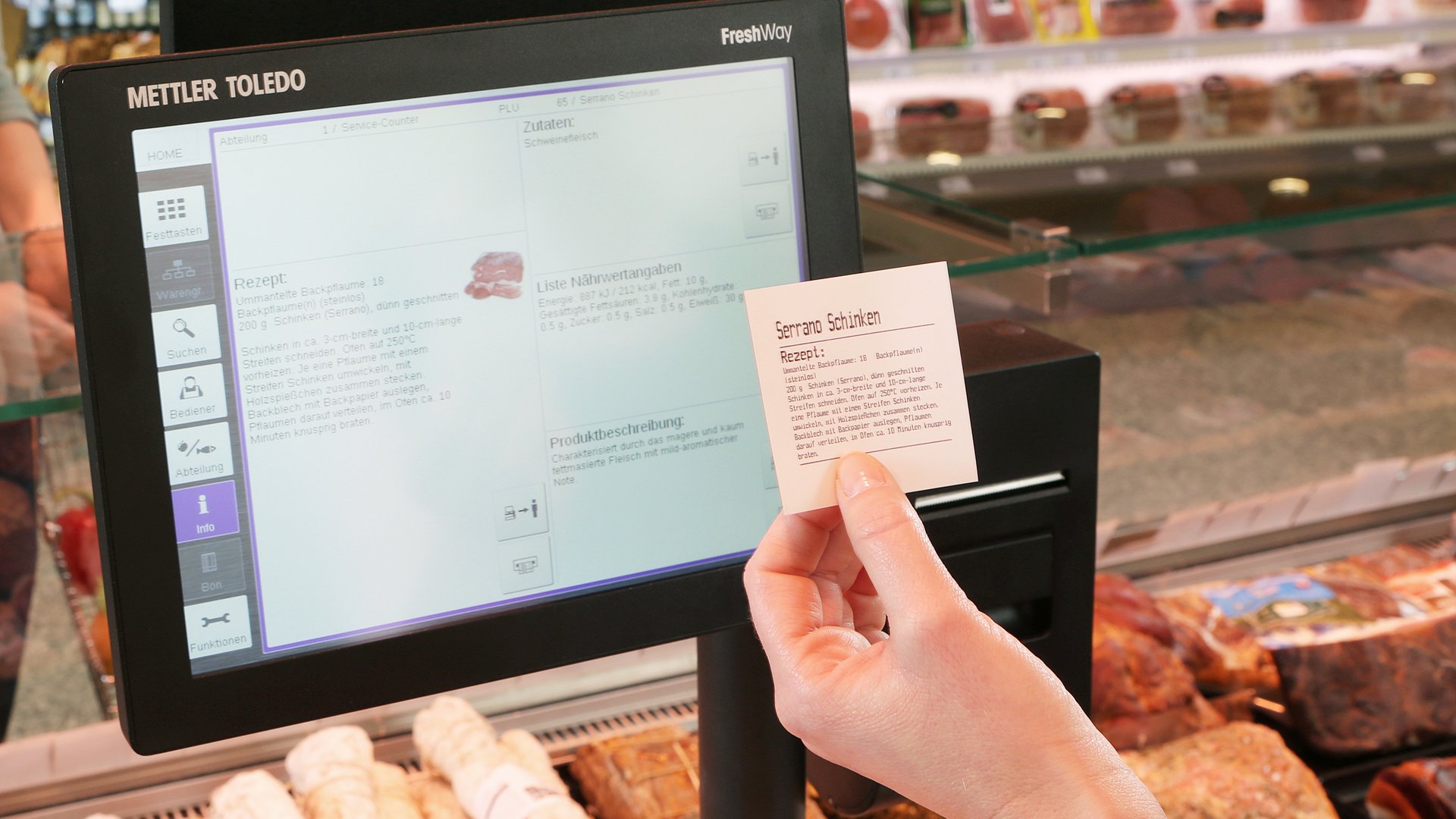 Global qualification is an important assurance for the customers
To receive the qualification on Mettler Toledo printers, UPM Raflatac' s linerless material was required to match certain criteria.
"We have been working with labels for more than 20 years, and we know that there are many different solutions available. Therefore, it is important to ensure that we select dedicated papers that we are assured will meet our customers' needs," says Bruno Goudard, Strategic Project Manager from Mettler Toledo.
Mettler Toledo selects the materials with a combination of laboratory tests and closely analyzes the results. The company also performs tests within the retail environment, which considers dust, humidity, and external user factors. These measures ensure that the final printed label matches the quality demands and requirements of the customer.
"Our customers do not want to worry about their labels on a daily base, but they want the results to look good. A quality label on a package aids in the end-customer selection process, and consistently good results day after day is important for retailers. Additionally, high-quality labels reduce the amount of dust and adhesive residue created during printing. This reduces the amount of cleaning required, therefore giving our customers more time to focus on their customers," Goudard says.
Answering global needs through a long-term partnership
The collaboration has resulted in the development of a new, solid, and robust linerless solution.
"Mettler Toledo is glad to have a partner with a deep knowledge of the complexity of the labels and paper and is also able to accommodate our global business. Our key account customers seek global solutions and only very few suppliers can answer our worldwide needs," Goudard concludes.
Mettler Toledo
METTLER TOLEDO is a leading global manufacturer of precision instruments. The Company is the world's largest manufacturer and marketer of weighing instruments for use in laboratory, industrial and food retailing applications. The Company also holds top-three market positions for several related analytical instruments and is a leading provider of automated chemistry systems used in drug and chemical compound discovery and development. In addition, the Company is the world's largest manufacturer and marketer of metal detection systems used in production and packaging. Additional information about METTLER TOLEDO can be found at www.mt.com.
UPM Raflatac Direct Thermal Linerless SUPER Total Phenol Free – FSC / RL11
UPM Raflatac's Direct Thermal Linerless Total Phenol Free material is available in all required widths starting from 50mm and in roll lengths from 10 meters up to 1000 meters. It is also available with all main core sizes. This direct thermal product has been produced without adding phenols thus is total phenol free. The raw material is sourced from FSC™-certified forests (FSC-C012530).
Learn more about Direct Thermal Linerless