UPM Raflatac has expanded its range of adhesives for low-temperature food labeling (as low as -15°C) with the launch of its RP48 acrylic adhesive for the Southeast Asia market. With good adhesion as well as good clarity and smooth convertibility, RP48 is also an attractive option for labeling food packages stored in cold and frozen conditions (as low as -40°C).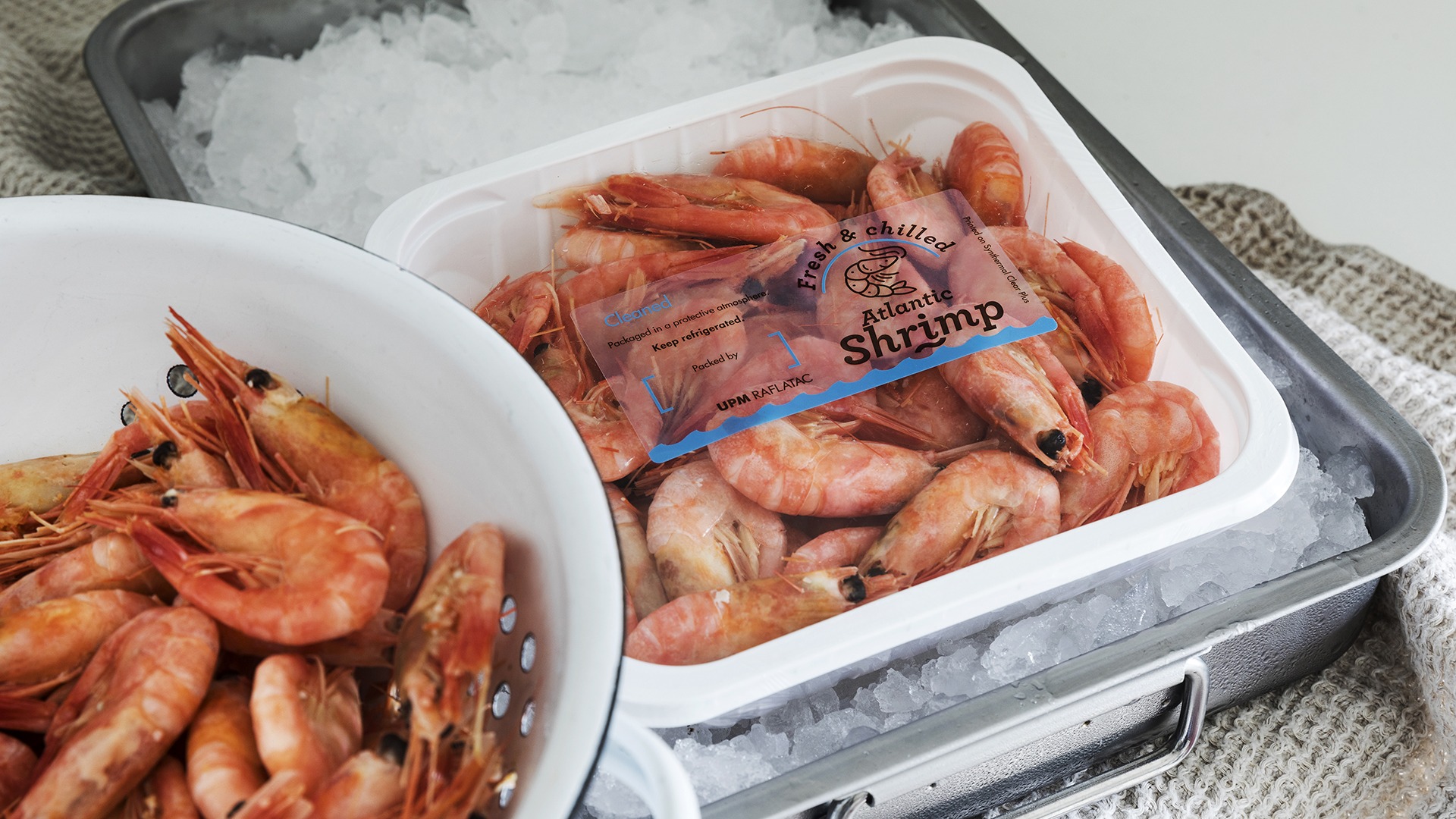 Low-temperature food packaging that will be labeled and stored in frozen or moist conditions, usually at 0°C or colder, often presents challenges for brand owners and packers. Hotmelt adhesives are typically used to label foods stored in these conditions but can suffer from limited clarity and convertibility.
RP48 performs well at low temperature, and excels at frozen conditions, in particular, ensuring labels on food packaging remain firmly in place and retain their shelf appeal. Furthermore, it offers good clarity when used with clear film faces and improves the stability and efficiency of the converting and dispensing processes. RP48 can be paired with UPM Raflatac PP Matt White TC 80 or UPM Raflatac PP Clear TC 50 film face materials.
Selecting the right adhesive for the label is an essential step towards its success. Whether the label needs to stick permanently, wash-off or peel-and-reseal, UPM Raflatac has a pressure-sensitive adhesive that will meet the needs.
Visit our web pages to learn more »
Click here to download a photo »
For further information please contact:
Agnes Wong, Segment Manager, UPM Raflatac, Films SEA, tel. +60379820891
UPM, Media Relations
Mon-Fri 9:00-16:00 EET
tel. +358 40 588 3284
media@upm.com
UPM Raflatac
UPM Raflatac is leading in sustainable labeling through our innovative self-adhesive label materials and services. We offer high-quality paper and film label stock for branding and promotion, informational labels, and labels with functionality. We operate a global network of factories, distribution terminals, and sales offices. Our company employs around 3,000 people and made sales of EUR 1.6 billion (USD 1.8 billion) in 2019. UPM Raflatac is part of UPM. Find out how we are labeling a smarter future beyond fossils at www.upmraflatac.com.
Follow UPM Raflatac on Twitter | LinkedIn | Facebook | YouTube | Instagram
UPM
We deliver renewable and responsible solutions and innovate for a future beyond fossils across six business areas: UPM Biorefining, UPM Energy, UPM Raflatac, UPM Specialty Papers, UPM Communication Papers and UPM Plywood. As the industry leader in responsibility we are committed to the UN Business Ambition for 1.5°C and the science-based targets to mitigate climate change. We employ 18,700 people worldwide and our annual sales are approximately EUR 10.2 billion. Our shares are listed on Nasdaq Helsinki Ltd. UPM Biofore – Beyond fossils. www.upm.com
Follow UPM on Twitter | LinkedIn | Facebook | YouTube | Instagram | #UPM #biofore #beyondfossils