The United Nations' Sustainable Development Goals are the framework that governments, business and civil society use to drive the sustainability agenda. With those goals in mind, UPM Raflatac developed the Biofore Site™ concept and set responsibility targets for 2030 that aim to improve its environmental, social and economic performance. The aim is to build a site-specific roadmap that includes auditing, measuring and evaluating progress. The Biofore Site concept will facilitate the growth of a strong sustainability culture and increase transparency.
During the Coronavirus (COVID-19) outbreak, UPM Raflatac Scarborough site has been working together to implement some positivity at this uncertain time.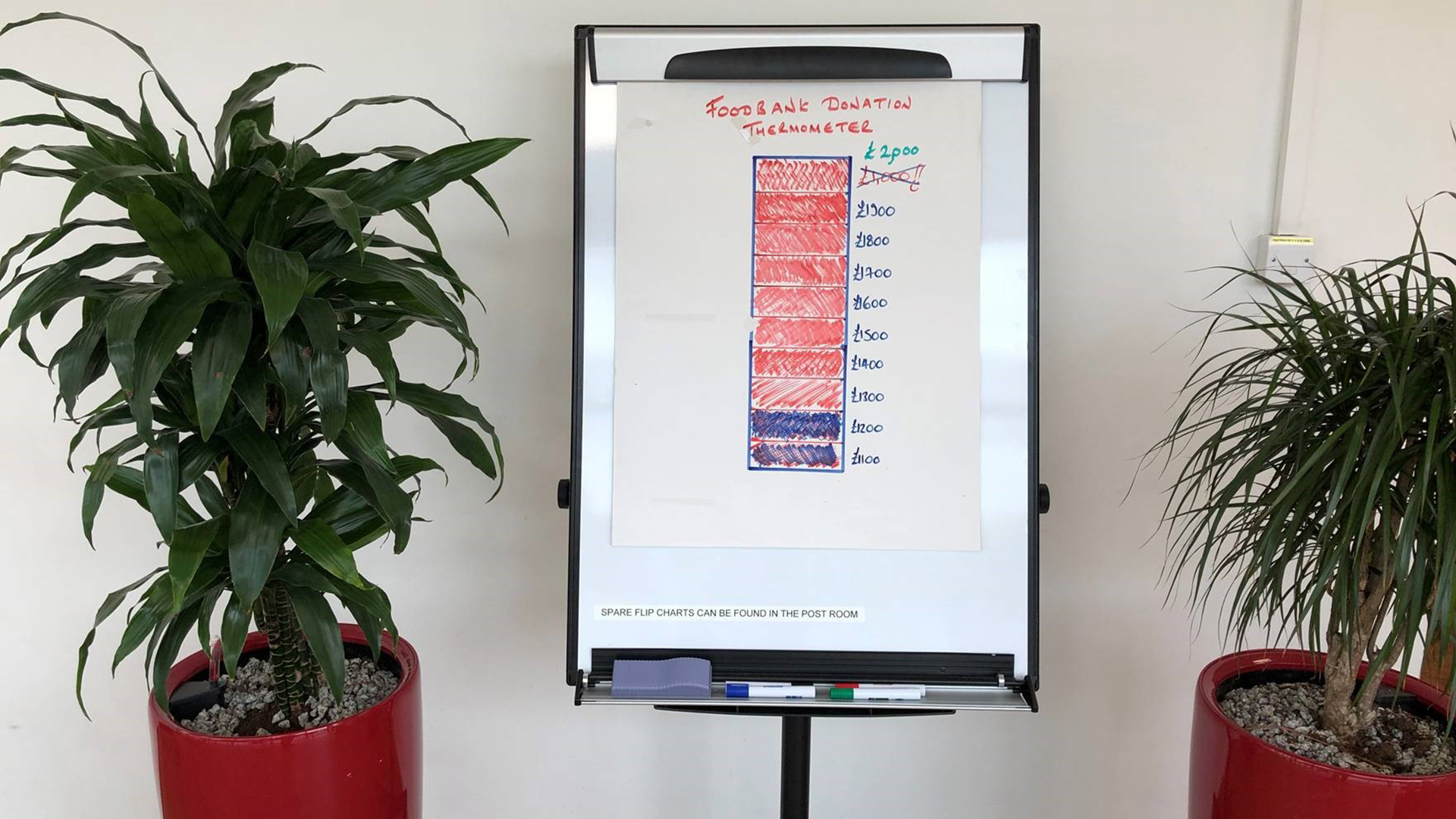 The onsite Management Team opted to support employees by establishing a free, prepared food service and alongside this, a pay it forward scheme was introduced. It was decided that assistance would be provided to a local charity, WestWay Open Arms Food Bank and a collection box was put in place for those who wanted to donate funds in lieu of receiving a free meal.
Donations began to come in as employees championed the initiative and it was proposed by a team member to raise a target of £1000. This seemed like a tall order however the site took the challenge on board with great enthusiasm and the current amount has now surpassed the original goal.
However, it doesn't stop there as the Scarborough site has decided to continue fundraising with a new mission of reaching a staggering £2000.
This funding will greatly assist the food bank, enabling them to purchase provisions to aid those that are in need.
Well done to all involved, an inspiring example of what incredible achievements can be accomplished when we work together as a team.

UPM Raflatac aims to label a smarter future by improving the sustainability performance of its production sites through the Biofore Site™ concept. Our sustainability actions around the world clearly demonstrate that UPM Raflatac is the partner of choice for customers, end-users, suppliers and other stakeholders.