You may have already noticed that our website looks different from before. That's because we want our visitors to be inspired by the exciting world of labeling, and to discover how it can help to elevate your product and your brand!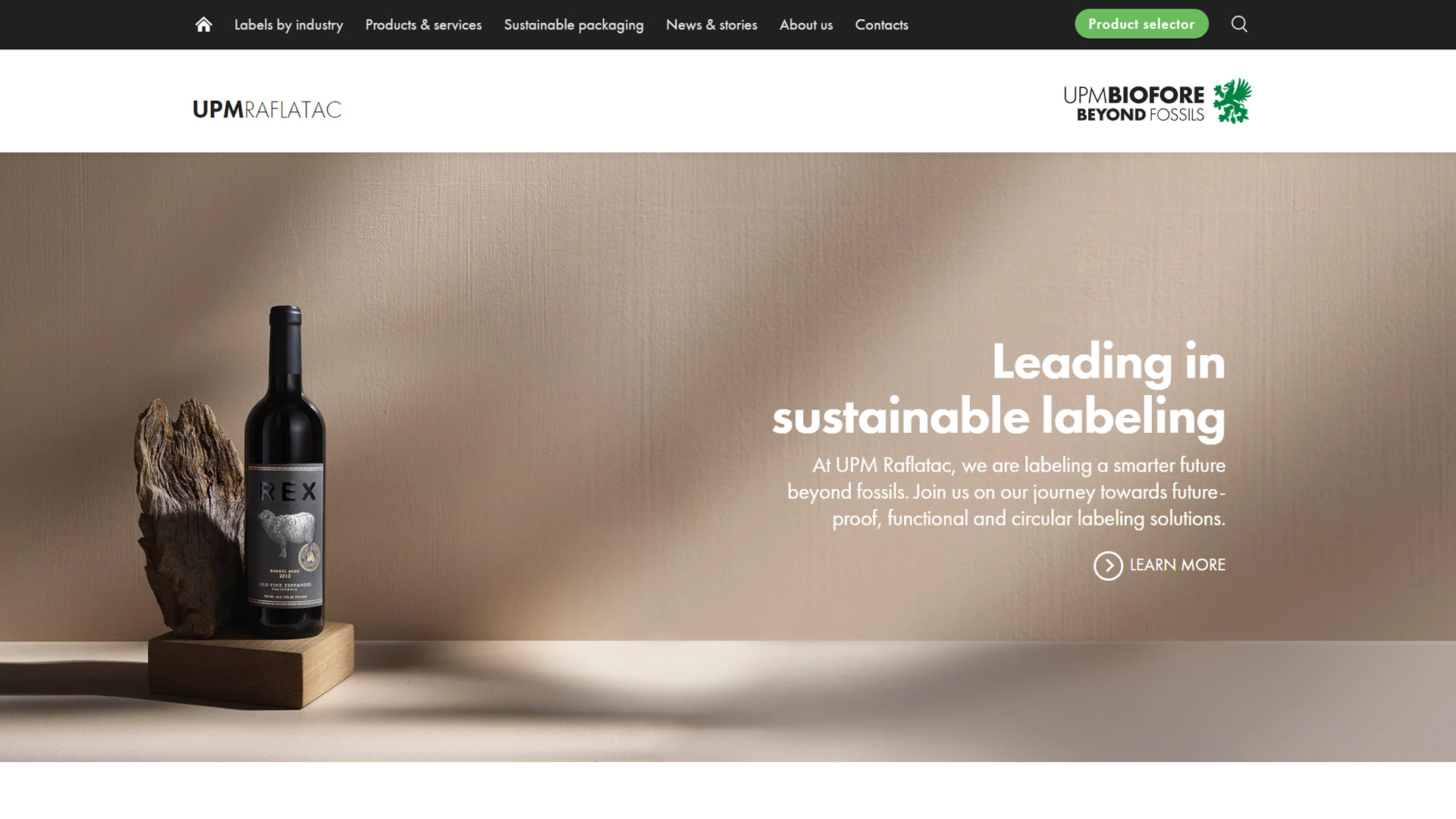 Labels by Industry
In the Labels by Industry area, browse and discover the topics relevant for your industry, and learn more about how different conditions and needs affect the choice of label material. Read case studies about how we have helped our customers find the right labels for their products.
Products and Services
In the Products and Services area, you will find more detailed information about our products and the services we offer. We promise there's something for everyone!
For the print house experts among you, the Product Selector covers technical product information in several languages. Also check out the Roll and Efficiency Calculator tool and the Digital Printer Recommendation tool to enhance your production efficiency.
Sustainable Packaging
As a company, we are constantly innovating for a future beyond fossils, and our holistic approach to sustainability is at the core of what we do. Learn more about what Sustainability means to us, and how we are collaborating with partners around the world to lead the way into the future.
Latest news and stories
In the News and Stories hub, you have quick access to our latest blog posts and news on what is currently going on in the world of labeling. Don't forget to sign up for our newsletter to receive all the latest straight to your inbox!