UPM Raflatac continues to deliver smart, sustainable labeling solutions on its journey beyond fossils with a new range of wash-off materials for the European market. UPM Raflatac SmartCircle™ wash-off labeling solutions respond to the growing demand for innovative ways to increase the recyclability of PET and reuse of glass packaging.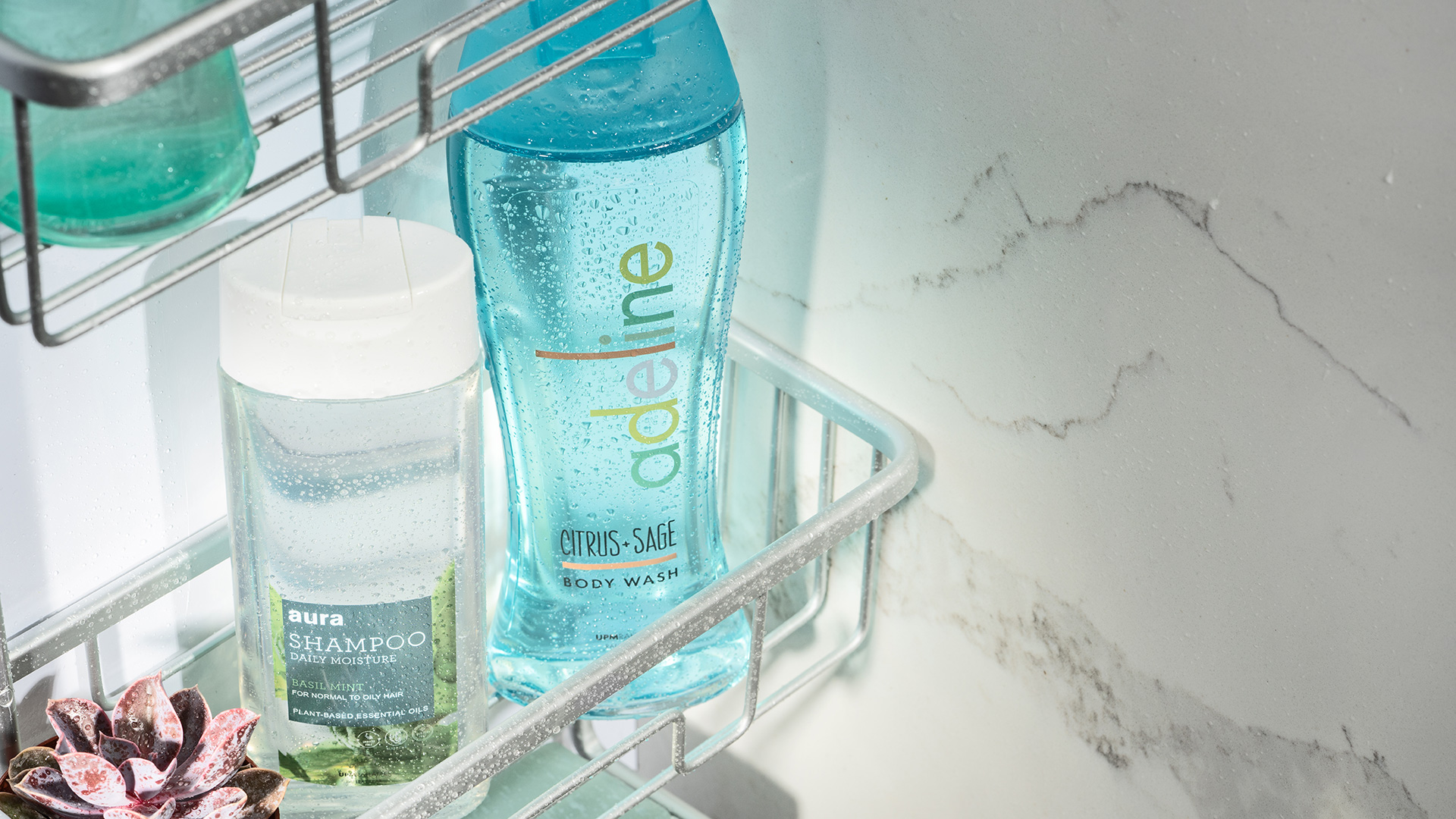 SmartCircle wash-off solutions ensure label materials will separate during the PET washing process. An increased yield of clean, high-purity PET flakes sink to the bottom, increasing the availability of high-quality recycled raw material, reducing the need for virgin plastic. SmartCircle wash-off solutions for PET containers are recognized by recycling bodies worldwide, including the Association of Plastic Recyclers (APR) and the European PET Bottle Platform (EPBP). For increased sustainability, UPM Raflatac pairs its wash-off adhesives with a post-consumer recycled (PCR) liner.
SmartCircle wash-off solutions for returnable glass bottles offer a premium look that resists moisture during product use, yet separates cleanly and easily in standard industrial washing processes. This enables unlimited reuse during the bottle's lifetime, allowing producers serving the European market to enhance their brand's value by switching to self-adhesive labels.
"There is a global drive to reduce, reuse, and recycle packaging materials consumed in food, beverage, home and personal care end-uses. Innovative solutions are needed to move towards a truly circular economy," explains Oona Koski, Sustainability Manager, UPM Raflatac. "Our SmartCircle wash-off labeling solutions are designed to support companies wanting to achieve their sustainability goals and enhance their brand value."
For further information please contact:
Päivi Knihti, Segment Manager, UPM Raflatac, Films, tel. +358 40 3577222
UPM, Media Relations
Mon-Fri 9:00-16:00 EET
tel. +358 40 588 3284
media@upm.com
UPM Raflatac
UPM Raflatac is labeling a smarter future beyond fossils by developing innovative and sustainable labeling solutions. As one of the world's leading producers of self-adhesive label materials, we supply high-quality paper and film label stock for consumer product and industrial labeling through a global network of factories, distribution terminals and sales offices. We employ around 3,000 people and made sales of EUR 1.5 billion (USD 1.9 billion) in 2018. UPM Raflatac is part of UPM. Find out more at www.upmraflatac.com.
Follow UPM Raflatac on Twitter | LinkedIn | Facebook | YouTube | Instagram
UPM
We deliver renewable and responsible solutions and innovate for a future beyond fossils across six business areas: UPM Biorefining, UPM Energy, UPM Raflatac, UPM Specialty Papers, UPM Communication Papers and UPM Plywood. We employ around 19,100 people worldwide and our annual sales are approximately EUR 10 billion. Our shares are listed on NASDAQ OMX Helsinki. UPM Biofore – Beyond fossils. www.upm.com
Follow UPM on Twitter | LinkedIn | Facebook | YouTube | Instagram | upmbiofore.com #UPM #biofore #beyondfossils