UPM Raflatac China has helped China Women's Development Foundation (CWDF) to solve the shortage of drinking water in the western parts of China. The aim of the charity project "Water Cellar for Mothers" initiated by CWDF was to facilitate access to safe drinking water for rural families.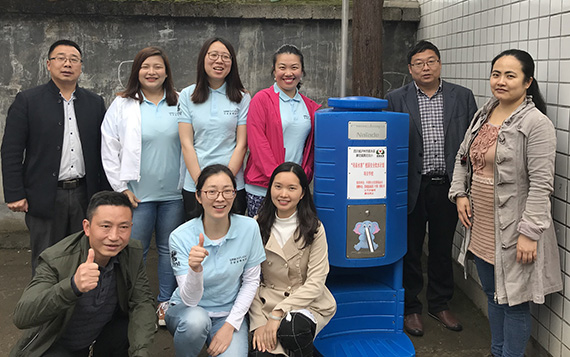 With the support from UPM Raflatac China, CWDF has been able to purchase a new water purifying facility for Boluo Primary School in Moni Town, Luzhou, Sichuan Province. The project started in 2017 and the installation work was completed at the end of 2018.
The water purification facility comprises a high-quality well, pool and cellar made of concrete as well as an imported small concentrated water supply system. It guarantees the normal life of over 300 students and teachers by providing safe and high-quality drinking water to them.
On May 14, 2019, volunteers from UPM Raflatac China and the Luzhou Women's Federation visited Boluo Primary School to learn more about the school's infrastructure and water purifying equipment.
"We are very grateful to CWDF and UPM Raflatac China for their concern for, and aid rendered to, the women and children of Luzhou all this time! We will never forget the kindness that has been shown. The Water Cellar for Mothers campus drinking water program provides the children with safe drinking water and inculcates in them the importance of engaging in public welfare undertakings. We hope UPM Raflatac China will continue to care for, and aid, the women and children of Luzhou who are mired in poverty," said Department Head Ye of the Luzhou Women's Federation.
The head of Boluo Primary School remarked: "The Water Cellar for Mothers project has allowed our students and teachers to taste clean and sweet-tasting spring water and helps us ensure that our teaching proceeds smoothly. At this point, on behalf of our students and teachers, I would like to thank UPM Raflatac China and the Women's Federation for the support and assistance they have provided to us."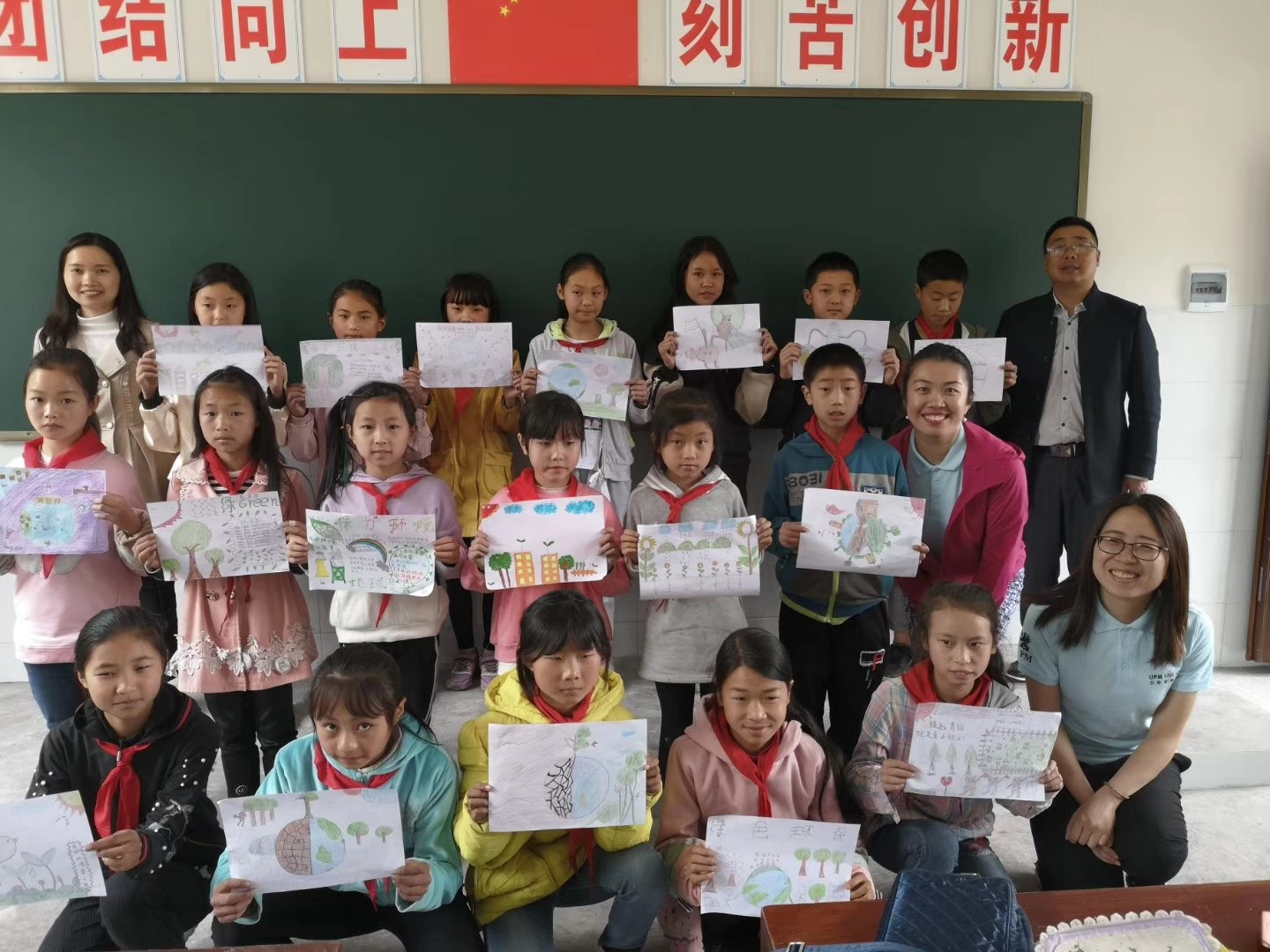 Our volunteers spent the day with school students and teachers.
The volunteers from UPM Raflatac China donated books to the school to help the students further plumb the depths of knowledge and consequently achieve their dreams. Other activities conducted by the volunteers, like an educational activity about environmental protection and an eco-themed drawing activity, helped to develop an awareness of environmental issues, including those involving resources, in the students. The sports activity held brought everyone together and cemented a growing friendship between the visitors and the students.