Meet Stephen Taylor, our Engineer Stock Controller at UPM Raflatac factory in Scarborough, UK and an active supporter of 5S in the spare parts area.
Stephen conducts daily and weekly cycle counts, as well as monthly 5S audits to ensure stock accuracy and the overall cleanliness. But how to get to excellence?
Stephen and his team have sorted and labelled parts in order to create a user-friendly working environment.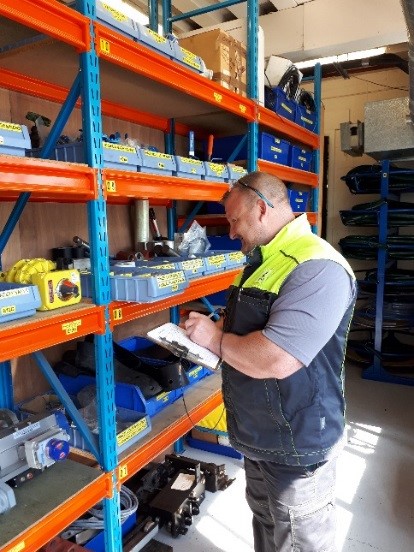 The team has set locations for every required part based on departmental machinery. Every part has a number and a storage location. The obsolete and no longer needed parts are given back to suppliers for credit notes and some obsolete motors have been donated to a local college.
By following the 5S methodology the number of stock held parts at the factory Scarborough has been reduced from 11,000 to 6,000 parts.
Although it might sound pretty simple to sustain the improved area clean and keep everyone on the same page about the order, it still requires engagement and continuous effort from the whole team. Once the benefits like improved ergonomics, safety and efficiency are clear, it is much easier to work towards a common goal.
"Excellence is not a destination, it is a continuous journey that never ends. Through educating, communicating and with the support of 5S system everyone has got on board," concludes Stephen.
5S methodology is a fundamental part of Lean. Do you know what 5S stands for?
1. Sort
2. Set In Order
3. Shine
4. Standardize
5. Sustain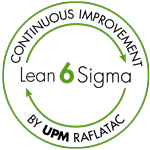 Continuous Improvement is a concept that involves all personnel at UPM Raflatac. We encourage everyone to share ideas and make a difference in our working environment. Our people around the world are using successfully Lean, TPM, and Six Sigma activities to drive improvements and solve daily problems. If you rely on a gut feeling for how to solve the challenge, only 10% of improvements are sustained. If you use the tools and build the Continuous Improvement into your DNA, your success rate can raise up to 90%. Curious for more? Follow us to read new stories.