Six years ago, UPM Raflatac started a partnership with WWF Poland on the Rivers of Life project. Its goal was to improve the state of Poland's rivers, while raising awareness about the importance of these waterways in maintaining biodiversity.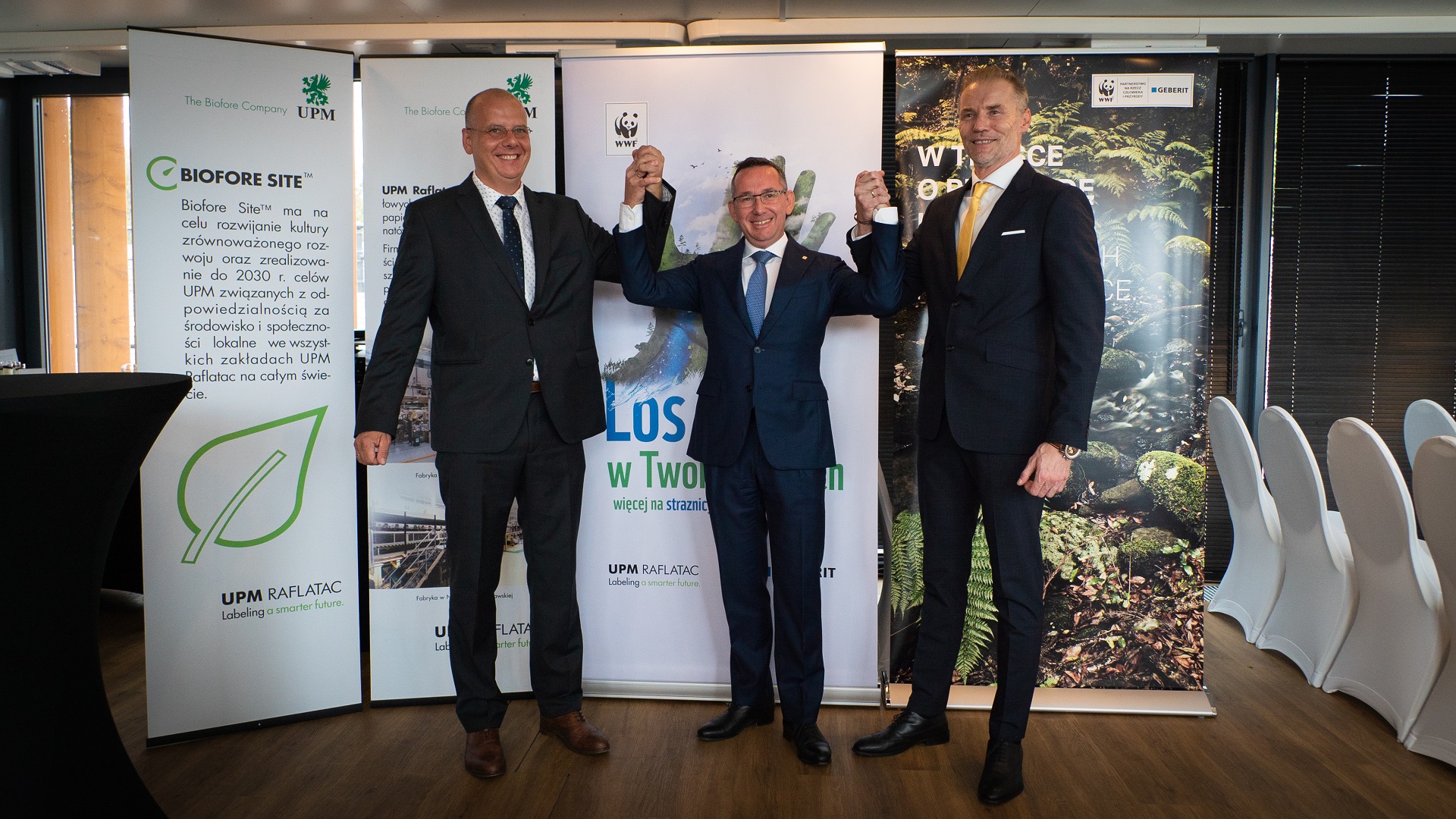 In the picture from left to right: Przemysław Różycki, Mirosław Proppé and Krzysztof Minta.
In the past, regulating rivers was seen as necessary to prevent flooding or to meet human demands for a steady water supply. The environmental costs of such practices were not considered. Today, the prevailing view, consistent with sustainable development, is to balance the economic use of rivers with preserving the local ecosystem.
"The project advocates leaving the rivers in their natural state so that nature can develop," Mirosław Proppé, CEO, WWF Poland, explains.
Supporting our Biofore strategy
Helping protect Poland's river is a natural offshoot of UPM's Biofore strategy.
"Caring for the environment is an integral part of our business," affirms Krzysztof Minta, General Manager of the UPM Raflatac's Biskupice Podgorne factory. "Our plants are located in the vicinity of the Odra river and water is essential to our label laminates' production process."
"Now, we want to aim higher and engage local communities in protecting the environment. The River Guardians programme is the perfect vehicle for that," he said at a recent press conference hosted by UPM Raflatac and WWF Poland.
The River Guardians programme encourages ordinary citizens to become active stewards of the 150.000 km of rivers in Poland. Przemysław Różycki, Sales Director, UPM Raflatac Poland and the spark behind the initial cooperation with WWF, thinks the programme is a great way to inspire employees and customers to take action.
"Engaging as many people as possible is very important. We need a very large group of people to prevent further damage to rivers and to protect what has not yet been destroyed."
More information on the River Guardians programme (in Polish)Watch the video from the press conference here