The United Nations' Sustainable Development Goals are the framework that governments, business and civil society use to drive the sustainability agenda. With those goals in mind, UPM Raflatac developed the Biofore Site™ concept and set responsibility targets for 2030 that aim to improve its environmental, social and economic performance. The aim is to build a site-specific roadmap that includes auditing, measuring and evaluating progress. The Biofore Site concept will facilitate growth of a strong sustainability culture and increase transparency.
Every April 30 Mexico celebrates Día del Niño – Children's Day, a day dedicated to honoring and making children feel special. This year, the UPM Raflatac Mexico City terminal team wanted to help children living in low-resource settings to celebrate Children's Day, so they organized a toy donation among colleagues across Mexico.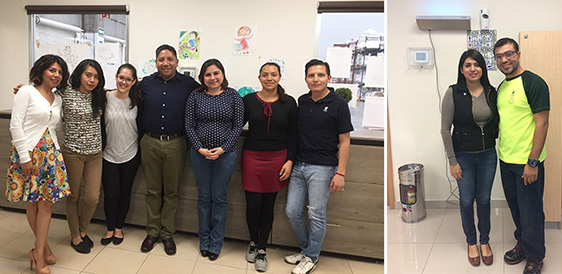 UPM Raflatac team in Mexico City and Guadalajara engaged in the toy donation campaign.
"We extended the invitation to contribute to all colleagues in our Mexican sites. Very quickly we were all committed," says Luz Jiménez, Quality Engineer in Mexico City terminal.
Employees donated 116 toys altogether.
"The toys were delivered to Manos de Ayuda S. A. de C. V., an association which supports children living in the low-resource communities in Tultitlán. The association delivered the toys to children."
Luz Jiménez says they hope to plan another similar campaign in the future. "Next time our donation could be books for children, for example." she says.
Feedback from employees has been very warm. "We received great feedback. Especially when everyone saw the happiness on children's faces when they received the toys we donated.", Luz Jiménez concludes.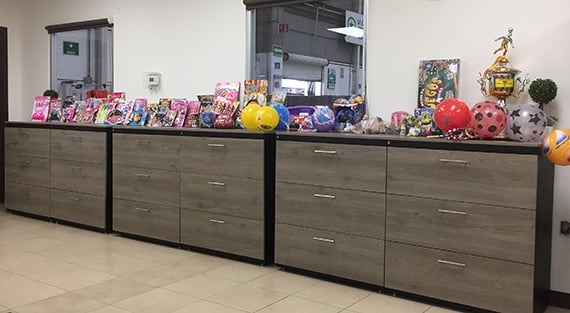 Employees donated 116 toys altogether. Everybody was happy to see smiles on children's faces that our toy donation caused.


UPM Raflatac aims to label a smarter future by improving the sustainability performance of its production sites through the Biofore Site™ concept. Our sustainability actions around the world clearly demonstrate that UPM Raflatac is the partner of choice for customers, end-users, suppliers and other stakeholders.