TAKEAWAYS:
1. Tarczyński is the first food company in Poland to have closed the loop with UPM Raflatac's RafCycle recycling service and UPM Raflatac LabelLoop™ concept.
2. The company is constantly looking for solutions that contribute to the protection of our planet.
3. Joining RafCycle has given Tarczyński the ability to reduce the consumption of natural resources by transforming label waste into new products and help to better deliver the brand's corporate social responsibility promises.
Tarczyński is an innovative Polish producer of high-quality kabanos sausages, frankfurters, cold cuts and protein snacks. Their products are available in nearly 30 countries around the world on 3 continents. It is the most popular brand and leader of packaged cold cuts in Poland and the unquestionable leader in the kabanos and premium frankfurters category.*
For years, the company has taken numerous activities to ensure sustainable development and responsibility for the environment. Tarczyński's corporate social responsibility (CSR) strategy is strongly related to the brand motto "Eat better, live better" and its CSR activities focus on four key areas – Together, Responsibly, Wisely and Actively. These activities are connected by a consistent communication platform: tarczynskibetter.com.
To better deliver the brand's corporate social responsibility promises, especially in the area of acting responsibly, Tarczyński has joined UPM Raflatac's RafCycle service which gives label waste a new life by recycling the label release liner.
"We decided to join RafCycle, seeing it as an opportunity to reduce the amount of waste we produce, and thus contribute to environmental protection, including saving trees," tells Dawid Tarczyński, Board Member, Development and Finance Director.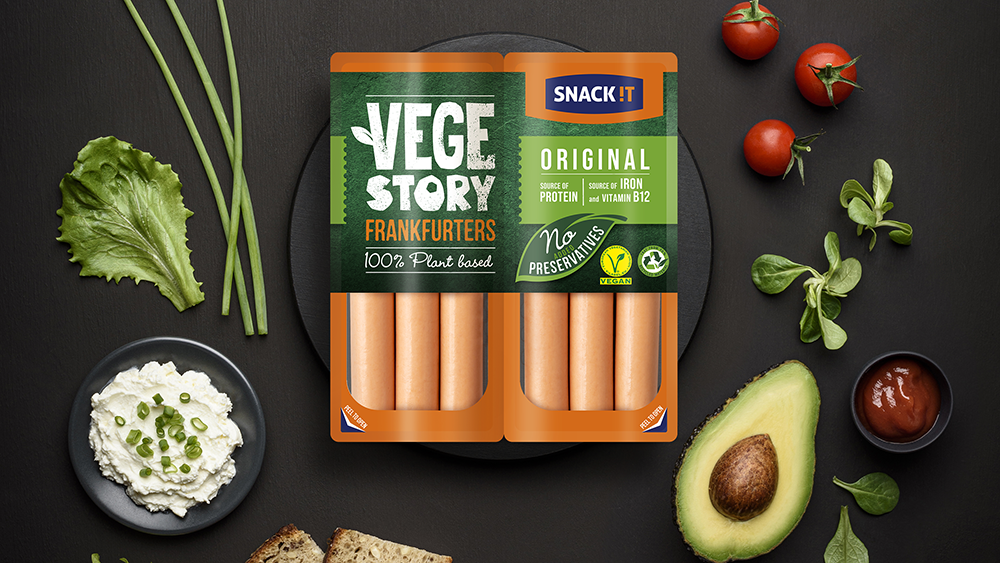 A truly closed loop solution
In addition to joining RafCycle, Tarczyński has implemented UPM Raflatac's LabelLoop concept.
LabelLoop is a completely closed loop solution that supports the circular economy. The concept utilizes the label waste collected through RafCycle service by processing and turning it into fiber to produce new raw material. This recycled content (PCR) is then used to make new release liners for UPM Raflatac RAFNXT+ labels that Tarczyński uses in its products.
"In addition to closed loop benefit, RAFNXT+ labels offer customers science-based data on how choosing more sustainable labeling solution leads to lower carbon footprint and increases forests' capacity to remove carbon. The range uses less raw materials and generates less waste during its lifecycle as compared to standard labels," says Izabela Antczak, Packaging Solutions Manager at UPM Raflatac.
"By joining RafCycle and selecting the RAFNXT+ labels, our company could take additional, positive action for the climate. These actions give us the ability to reduce the consumption of natural resources by transforming label waste into new products," Tarczyński says.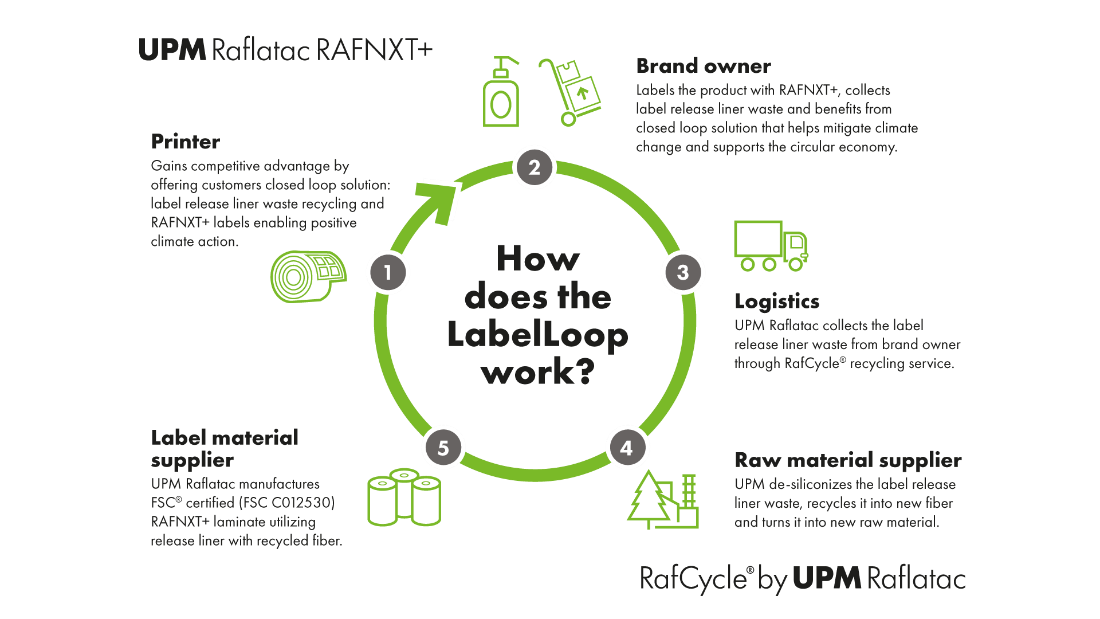 Closing the recycling loop within months
Tarczyński has been very fast in implementing the closed loop solution. Since joining RafCycle in April 2021, the company has recycled a total amount of liner waste that equals to 1365 trees left for other uses. Emissions were avoided in the amount of 25 tonnes of fossil CO2e compared to the same waste ending up incinerated. To put that in perspective, it means a car driving 167 365 km.**
These numbers prove that joining RafCycle offers clearly measurable benefits and creates concrete sustainability impacts.
"The entire process and cooperation has been very smooth, and it has allowed us to achieve our objective of closing the recycling loop only in a few months. UPM Raflatac's instructions are very clear and understandable, and the actions taken have not caused an increase in expenditure or additional costs on our side," Tarczyński concludes.
*Tarczyński by Nielsen – Retail Trade Panel, Whole Poland with Discount stores (Food), Value sales, segment of packaged kabanos sausages, excluding private labels of retail chains, cumulative period: May 2019 – April 2020.
**Learn more about the calculations in RafCycle website