TAKEAWAYS: 
1. UPM Raflatac RAFNXT+ labeling material together with RafCycle recycling service bring together the aspects of reduce, recycle and renew all in one systematically designed closed loop, enabling a truly circular solution. 
2. UPM Raflatac provides RAFNXT+ customers science-based data on how choosing more sustainable labeling solution leads to reduced CO2 emissions and increased forests' capacity to remove carbon. 
3. Shared values of reliability and constant development in sustainability made the collaboration flow easily between UPM Raflatac and Raben Logistics.   
Raben Logistics Polska not only transports wares but offers its customers related value-added services as well. The co-packing and labeling services have seen vast growth in recent years. Marek Styszyński, Contract Logistics Manager at Raben Logistics Polska, is in charge of the biggest co-packing center in Raben Group, located in Gądki near Poznań. It provides labeling, packaging and completing goods for over 30 customers in various sectors.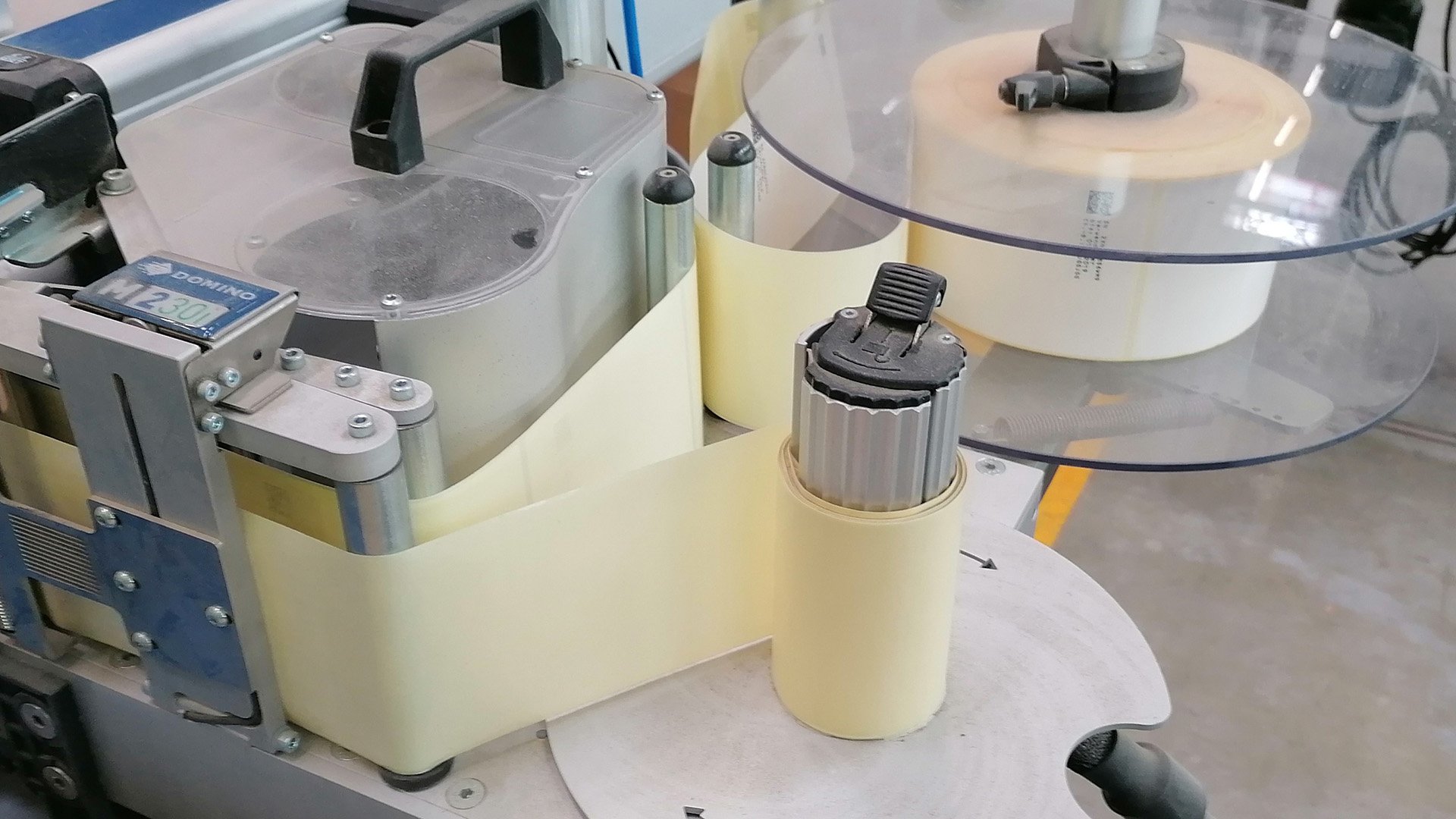 "The increasing popularity of labeling services sparked the idea of starting a RafCycle joint project with UPM Raflatac. As a Group, we have been embracing sustainable solutions based on sustainable infrastructure and technology for some years now. Our good development encouraged us to seek a similar solution in our co-packing services," describes Styszyński. 
Reduce, recycle and renew  
UPM Raflatac offers Raben LabelLoop™, a completely closed loop solution that includes reducing label waste, taking care of the recycling process for the label release liner and using the collected material to create new label materials. Raben then uses RAFNXT+ label products, which have been made utilizing label waste collected through the RafCycle service. Through RafCycle service and choice of RAFNXT+ products with recycled content, a closed loop solution is created, and label liner waste turned back to liner. The material's quality grade remains the same. 

"RAFNXT+ label materials together with RafCycle service and the recycled release liner combines the aspects of reduce, recycle and renew in one systematically designed closed loop, creating a truly circular solution. This concept combined with seamless day-to-day performance meets Raben's, and their customers', needs," describes Izabela Antczak, Packaging Solutions Manager from UPM Raflatac. 
One of the major benefits of choosing UPM Raflatac as a labeling solution partner is the robust sustainability data provided. 

"Using RAFNXT+ label materials instead of standard labeling materials helps in reducing the company's carbon footprint. We provide our customers science-based data on the CO2 emission reductions and forests' increased capacity to remove carbon," Antczak explains.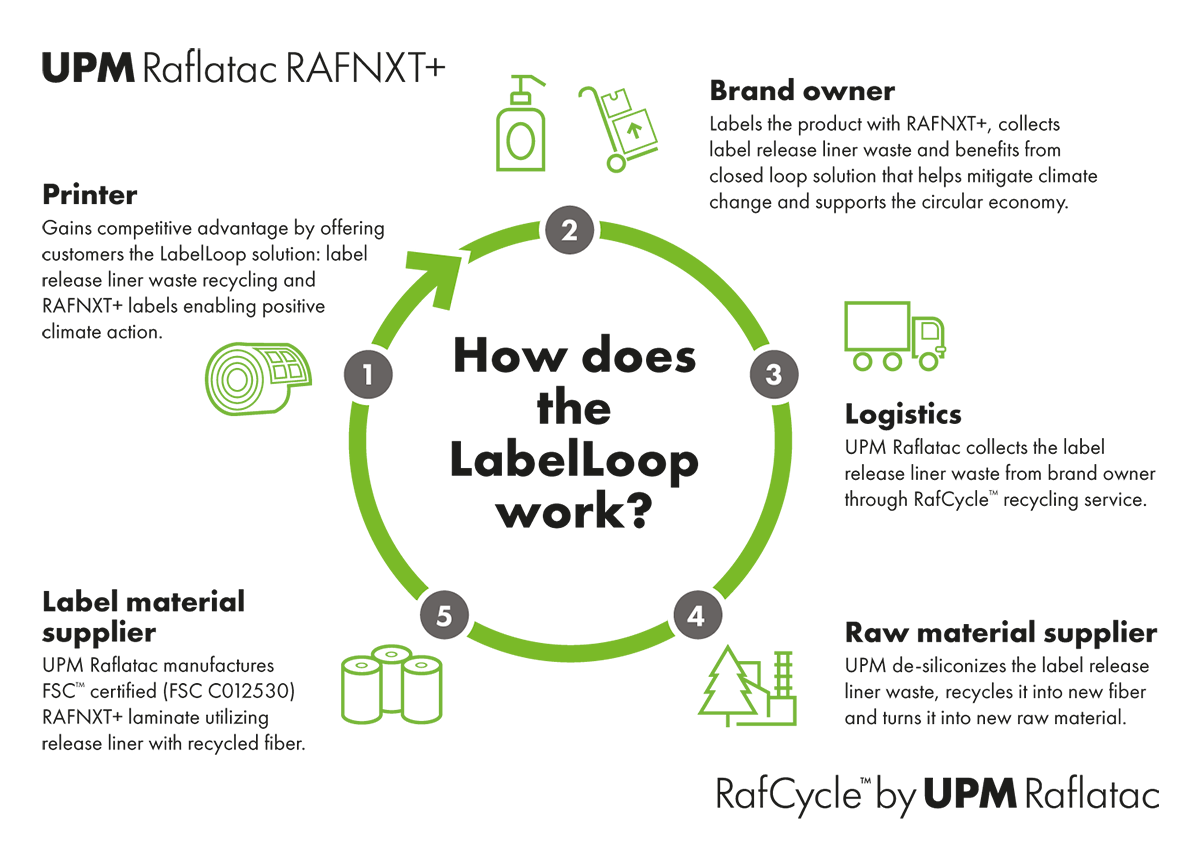 Shared values make collaboration easy and productive 
The collaboration between Raben Logistics and UPM Raflatac flows easily as the companies share some key values. 

"Superior reliability towards customers is at the core of both companies. Our values have been the foundation of our co-operation and deliver all the way to the consumers," describes Izabela. 

"The eagerness to develop is inherent to us. It applies to every aspect of our business activity and is one of the key reasons we wanted to establish further cooperation with UPM Raflatac. We want to be better at what we do, but also operate in a more and more environmentally sustainable way. Our shared view of the world made it possible to create an innovative solution for logistics which in turn laid foundations for further development of sustainable strategy," Styszyński shares.