TAKEAWAYS
1. Armisticio is a new line of signature wines that diverge from the typical malbecs in Argentina. New brands like Armisticio must be able to entice the buyer. Hence, it is crucial that adequate partners in packaging are carefully selected to achieve the right look and reinforce the values, history, and characteristics of the product.
2. The texture of the label material used was essential to enhance the graphic elements and technical resources applied to the label, such as the bold inks and silk screen printing. The combination of these characteristics helped set Armisticio apart from the competition.
3. Sabrage Ice Premium offers a very tactile appearance for specialty labels, emphasizing the complexity of high-quality wines and spirits. In addition, it performs flawlessly in ice bucket and humid conditions.
Armisticio by Basta Malbec Club
Gustavo Ozamis is a winemaker with a long history in advising and making high-end wines for different wineries in Mendoza.
After many years of continually producing the flagship strain of Argentina, he said to himself "enough of malbec!" He felt it was time to start exploring and highlighting unconventional wine varieties. This is how Armisticio signature wines were born –Ozami's personal rebellion against current trends and search of new and different experiences.
To develop this personal project, he worked together with ZARATE-INSA Design Studio, which specializes in alcoholic beverage packaging, brand identity and product portfolio configurations. Their joint vision was for the label to convey to the consumer a feeling of perfect calm and tranquility through expressive and relaxed lines in combination with energetic and provocative colors. As well, the studio collaborated with UPM Raflatac to find the best label material choice that met the needs for the artwork and performed on the bottle.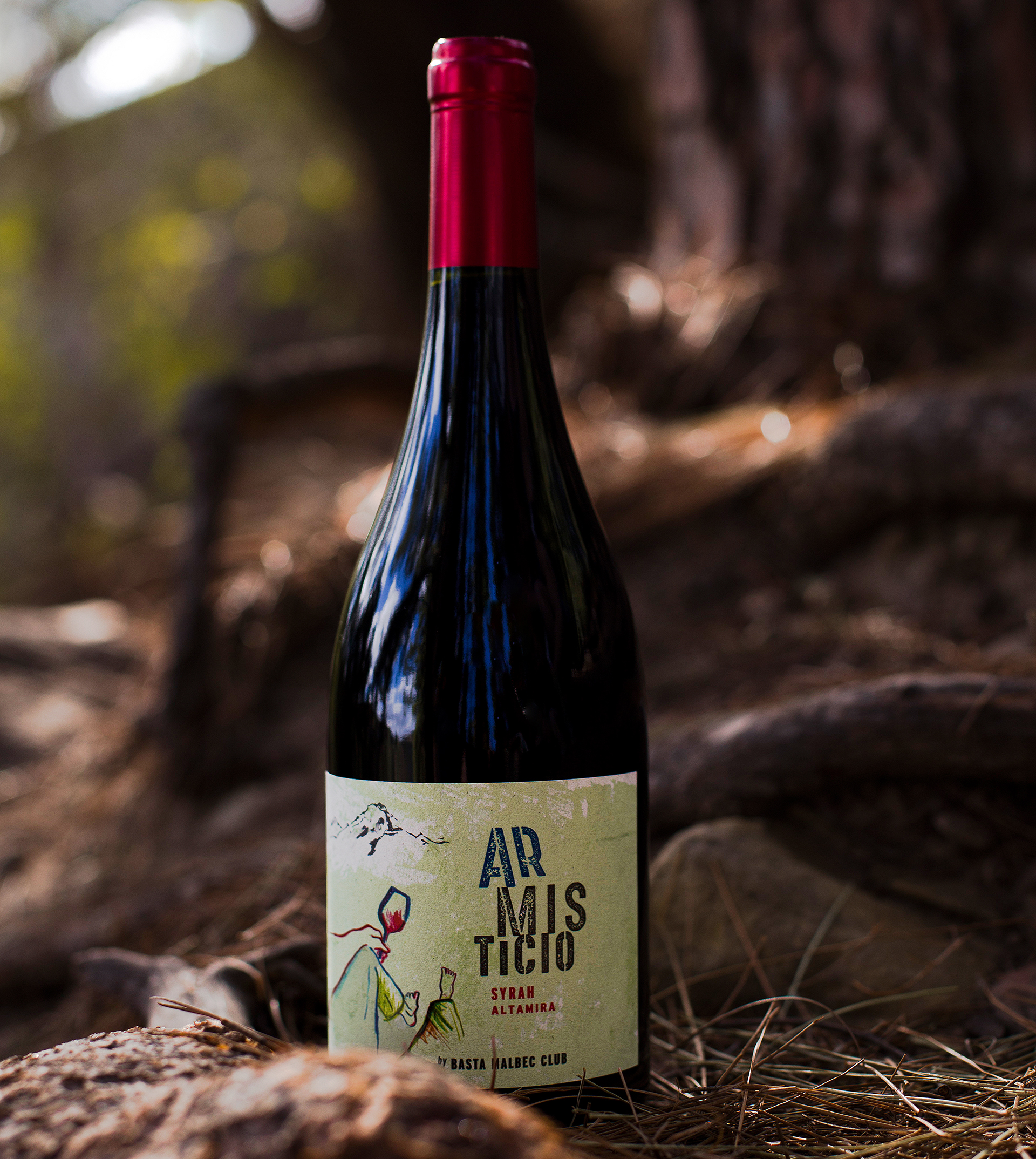 Teamwork
For a new product to make its mark in the wine industry, the label design must communicate the wine's high quality and originality. To emphasize these sentiments, ZARATE-INSA knew a carefully chosen supplier was essential. They chose to work with UPM Raflatac for their expertise in pressure sensitive label materials needed for the highly specialized wine end-use.

"We are passionate about our meticulous work and we care about details that add sustained value to designs," said Guillermo Zarate, co-founder of ZARATE-INSA Design Studio. "For us, the success of any packaging project lies in telling good stories and making a successful team together with our clients and suppliers. We are convinced that this is where differentiation and distinction are achieved."