TAKEAWAYS
1. The wine label design is entirely based on modern vector illustration of Via Vinera's vineyards
2. Each wine in the range was given an own, recognizable color scheme
3. The classic texture of the Antique White WSA-FSC paper label creates a perfect contrast with the modern and abstract creativity of the design
Label designer Jordan Jelev, also known as the Labelmaker, is the designer behind the look of Via Vinera winery's Contour wine range. The range consists of seven wines, including a rose and white and red wines. Both the designer and the winery are located in Bulgaria.
An inspiring, yet challenging process
When designing the labels for the Contour range, Jelev was inspired by the Via Vinera winery's location.
"From the very early stages of brainstorming, we decided to create an abstract label design based entirely on modern vector illustration of Via Vinera's vineyards. I was provided with satellite photos of the vineyards and it took me a few days to create a really nice contemporary image showcasing the vineyards' plots in different colors and filled with elegant linear patterns".
"To enhance them even more I decided to add a thin layer of transparent raised varnish, and as a final touch in my picture I created delicate topographic lines to make my stylized map look more natural and realistic. The lines were also the main inspiration for the wine range's name", Jelev tells.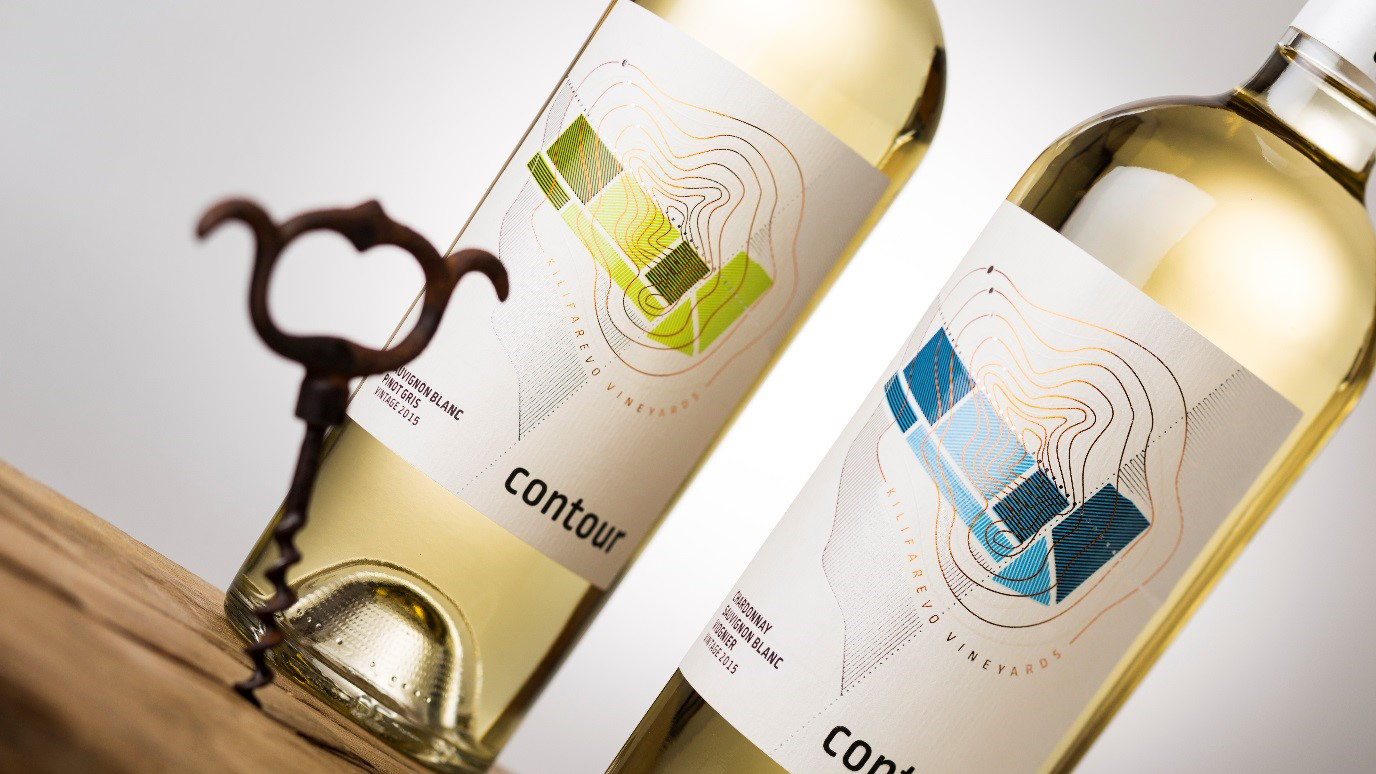 The delicate, topographic lines on the label inspired Jordan Jelev to name the wine range Contour.
After getting the design ready, it was printed with different colors of hot-foil to make the whole wine label shine. What made the process challenging for Jelev, was the number of wines.
"The process of creating a recognizable color scheme for each of the wines in the range was a long and therefore difficult process."
Read more about the Contour wine labels from the Labelmaker's website