TAKEAWAYS
1. New wine range and innovative design turned Varvaglione into one of Europe's fastest-growing companies
2. Varvaglione's organic wines are complemented perfectly by the cotton texture of UPM Raflatac's labels
3. Varvaglione responds to sustainability by recycling the label liner waste with the RafCycle™ program
The first Varvaglione company was officially set up at the end of the 1950s, after the Second World War. At that time, Varvaglione started selling vino sfuso (literally loose wine), unbottled wine sold by the litre. The shift from vino sfuso to bottling took place in the early 2000s.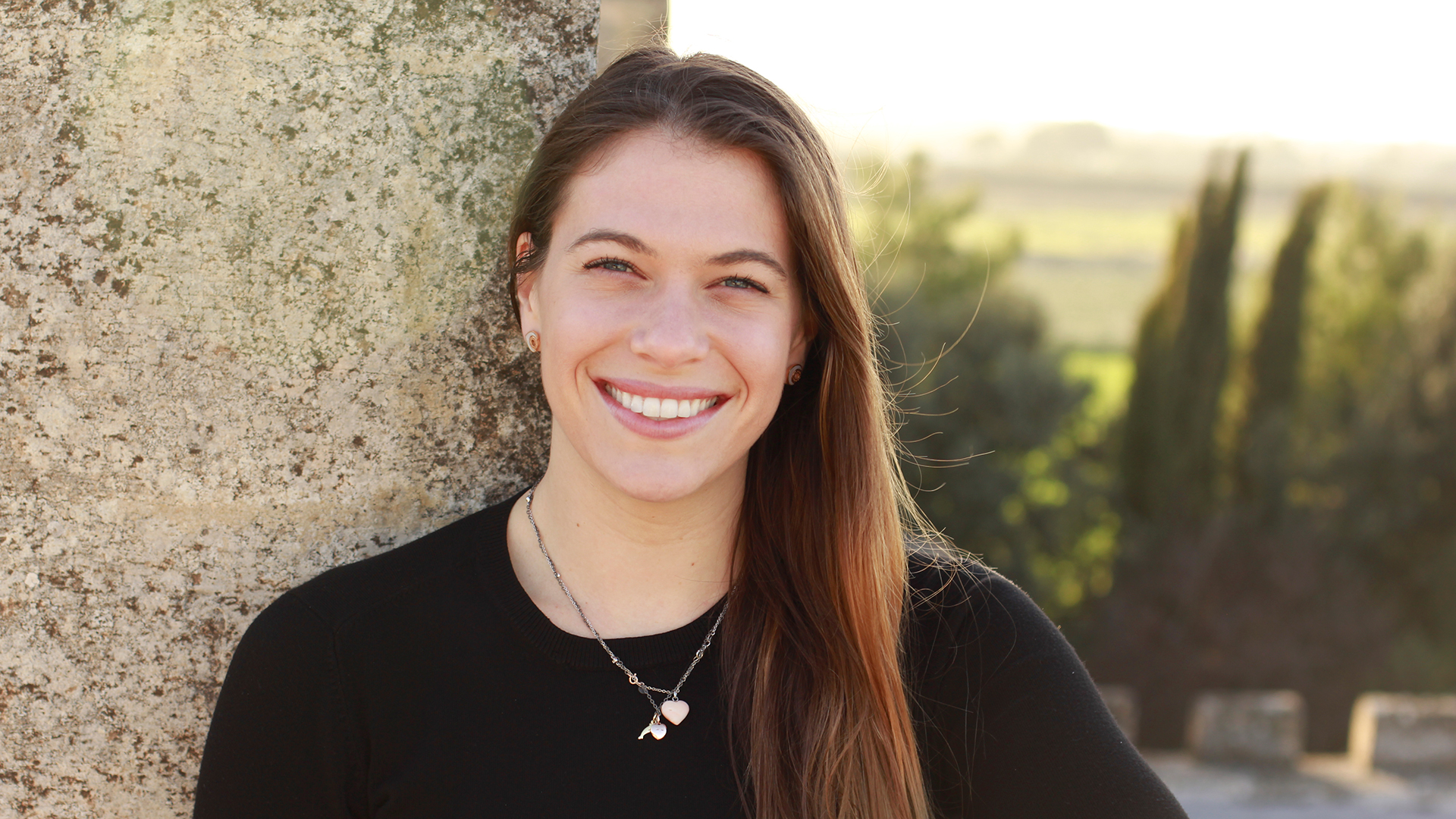 Marzia Varvaglione is a former professional basketball player who joined the family company at the age of 24.
Sales growth with eye-catching labels
Today the father of the Varvaglione family, Cosimo Varvaglione, is in charge of production while his daughter, Marzia Varvaglione is the company's business developer. She has brought a fresh and young look to her father's well-established and traditional wine-making techniques.
Varvaglione's newest wine range, 12 e mezzo, uses eye-catching UPM Raflatac labels for its organic wine bottles. This wine range has increased sales, turning the company into one of the fastest-growing in Europe.
The organic Primitivo label has wild flowers on it, with several bees highlighted with tactile varnish. The label of the white blend has shiny butterflies that fly among white wall-rocket flowers.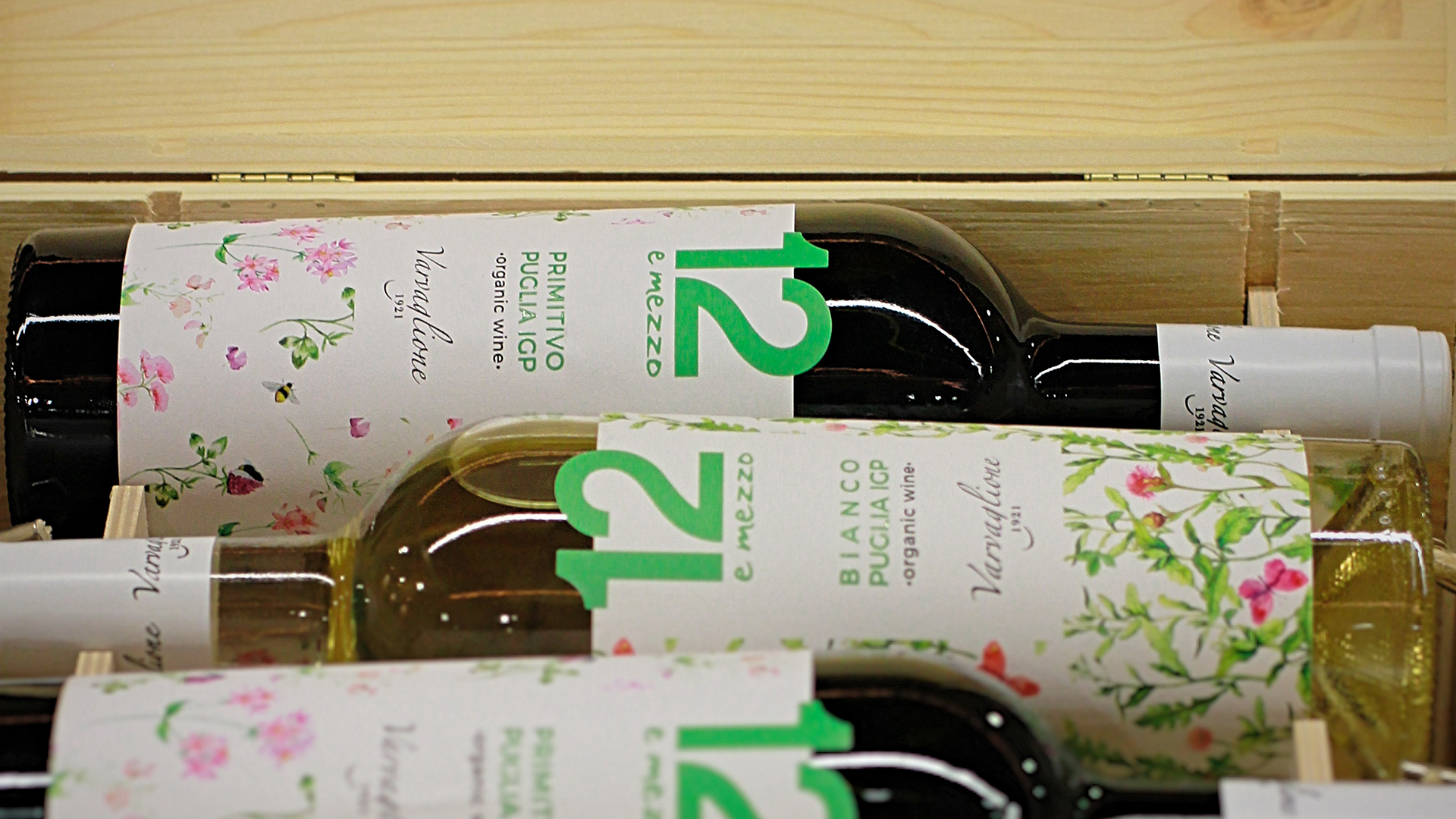 The label design of the 12 e mezzo range was inspired by nature
There was scepticism and even scorn among the wine community when Varvaglione 1921 presented the 12 e mezzo lighter wines with the eye-catching labels. But now the range represents close to half of the 4 million bottles that were sold in 2017.
"The label plays a big role, it pushes clients to buy," says Fabio Cascione, Varvaglione's foreign sales director.
"12 e mezzo represents a breaking point compared to traditional wine labels," says Marzia. "We wanted to make sure that the drinking experience could encompass all five senses, including touch and sight."
Recycling label liner waste with RafCycle™
Both the look and feel of the label are important to Marzia, but sustainability is also very high on her agenda. For that reason, Varvaglione has adopted UPM Raflatac's innovative recycling program RafCycle that lowers Varvaglione´s waste by providing a recycling service for the label liners after the label is attached to the bottle.
Marzia plans on converting to a solar-powered enterprise by 2019. Then she wants to become fully sustainable, using services like RafCycle and increasing the production of organic products.
She is confident that by combining her father's wine knowledge and the company's solid wine-making with her innovative approach to communication and branding, the company will go far.
Watch video: Varvaglione - inspirational wine labeling partnering in RafCycle program
Read more about UPM Raflatac's wine labeling solutions
Designer: Idem Design
Printer: Imoco