Since the end of 2016, cab – a company developing and manufacturing solutions and accessories for product marking – has been using self-adhesive labels featuring UPM Raflatac's RX15 adhesive on car engine parts in Germany. The labels are produced in France by label converter A.T.E. This unique label solution meets all the requirements of a challenging automotive application, and is a great example of the power of collaboration.
A complex problem
cab was contacted in late spring 2016 by an automotive parts manufacturer with demanding specifications. "Our client was looking for labels that could be printed and applied to rough metal parts at 80 °C, to ensure their future traceability," recalls Helmer Lortz, Product Manager at cab.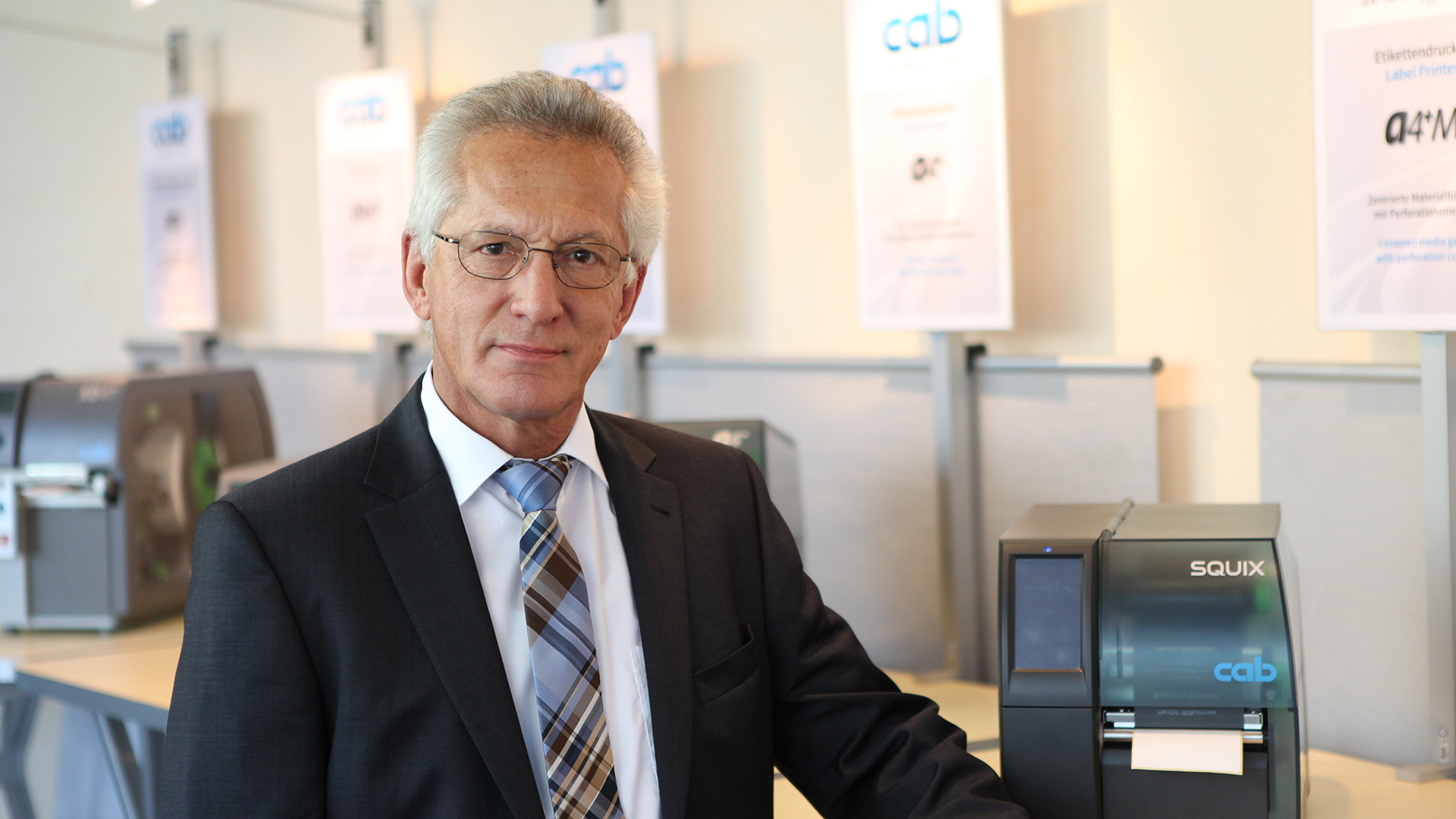 It was also essential that the five-millimetre square labels wouldn't degrade over their 10-year lifespan, despite temperature fluctuations from -40 °C to 150 °C. Helmer Lortz consulted Daniel Burg, Manager at label converter A.T.E., who in turn contacted UPM Raflatac, their partner of 25 years, to identify the optimal solution.
Olivier Furgaut, Technical Sales Manager at UPM Raflatac, explains: "The end customer needed high-tack labels that were also extremely temperature-resistant. A.T.E. wanted that high tack adhesive to be converted really easily. These properties are typically in opposition in a pressure sensitive adhesive."
Once the customer requirements were identified, Daniel Burg and Olivier Furgaut went through possible options and narrowed them down to one: UPM Raflatac's RX15 adhesive. This high-end durables adhesive has best-in-class performance on-press and enables faster conversion.
Tests at A.T.E. highlighted RX15's major advantage: "RX15 offers unrivalled productivity during label conversion," confirms Daniel Burg. "We can convert at 40 to 50 metres a minute compared to 20 metres for other labels of similar performance."
Because of the high cohesion, RX15 works well at the die-cut and matrix-stripping stations. Its coat-weight is about 50 percent of that of similar adhesives, which makes it easier and lighter to manage laminate rolls.
Daniel Burg points out another advantage: "This is the only product offering such a high level of adhesive performance that's also solvent-free. This means that even with a future ban on solvents in Europe, this adhesive will still be listed in the industry and IMDS database."
IMDS is the International Material Data System database where all automobile components must be declared. Those which contain dangerous or prohibited products are rejected. The non-solvent RX15 adhesive provides businesses the opportunity to differentiate themselves as forward thinking, technologically advanced solution providers.
An approved solution
During the testing phase for the labels, cab's Helmer Lortz confirmed that the labels can be applied to hot components. Two weeks later, cab sent their car manufacturer client the test labels they needed to take the final step: to use the labels on the factory floor.
It's unusual for a new product to move from request to production in just three months. Typically it takes twice as long. How can this success be explained?
"Our collaboration with UPM Raflatac is exemplary. We talk openly with all our cards on the table and carry out tests to quickly resolve any technical issues," says Daniel Burg.
"We've been working with A.T.E. for a long time, and they are particularly good at offering innovative solutions," observes Helmer Lortz.
This close alliance enables everyone to resolve technical challenges and open new possibilities in the market. A.T.E. is now promoting UPM Raflatac's RX15 to other clients in the automotive industry and in the technical and electronics industries.