The sustainability and recyclability of packaging is an essential part of making our systems more circular. From the planet's perspective, everything counts – from logistics to the beautiful labels you see for example on your favourite wine bottles.
I interviewed Santiago Navarro, the CEO, and co-founder of Garçon Wines at the UPM Raflatac sponsored Wine & Spirits Virtual Fair 2021, which took place in June to find out how sustainability aspects are considered at Garçon Wines.
Garçon Wines' flat wine bottles are a prime example of packaging innovation that can inspire other actors in the industry to challenge assumptions when it comes to climate action.
Their flat bottle is about space efficiency without forgetting the aesthetics. It uses pre-existing PET (Polyethylene Terephthalate) instead of glass and presents a smart design that cuts back on the carbon emissions of transport by eliminating airspace. This results in it being 87 percent lighter and 40% spatially smaller than the average wine bottle.
Breaking the status quo
As the population continues to grow, we need to be more resource efficient and one way to do this is to cut down on excessive packaging. The other is making packaging recyclable, including labels.
When I asked Navarro how we should work towards a circular economy, he says it clearly: businesses should be more comfortable taking calculated risks. We should test new things and embrace the unknown. The risk of inaction is far greater than the risk of something not working.
Needless to say, the status quo is not working anymore. Companies need to take real steps in innovation that is committed to reducing our carbon footprint. Or as Navarro put it, we need to innovate ourselves out of the climate crisis.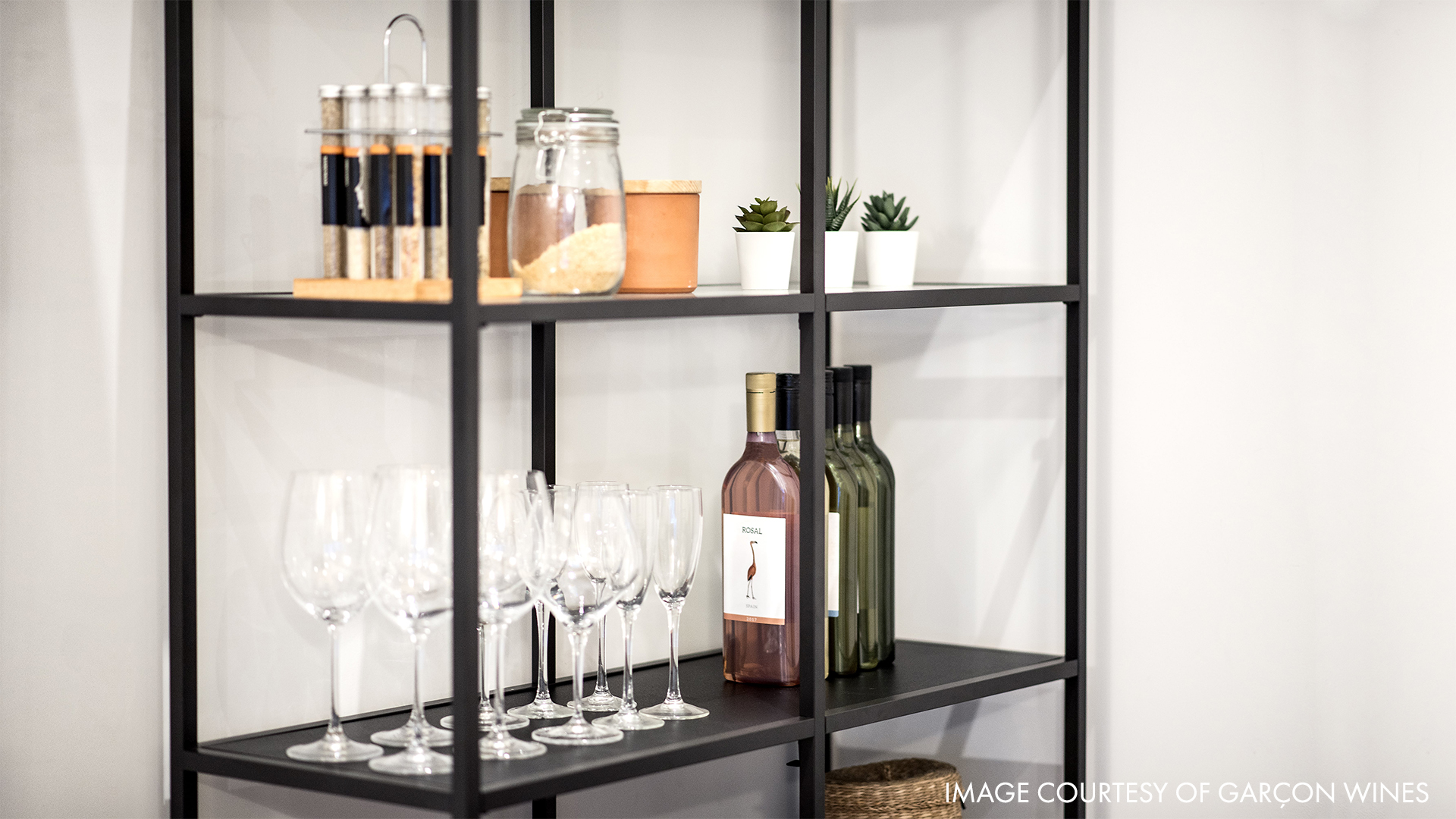 Sustainable all the way
Garçon Wines seems to enjoy the benefits of being different. The company recently secured around $1 million investment for its multinational cleantech packaging business arm for wine, spirits, and other beverages.
Consumers are continuously taking more interest in sustainability as well. In recent studies, 79 percent of consumers state that they include sustainable packaging in their purchase decisions, and specifically in the UK, around 56 to 59 percent say they are willing to pay "a lot" or "a bit more" for sustainable packaging.
Navarro argues that companies should be ready to pay additional costs for choosing clean technology and committing to the use of life cycle assessment (LCA). At UPM Raflatac we use Label Life LCA tool, which offers comparisons of our different sustainable packaging products and relevant end-of-life scenarios.
Sustainability benefits people, the bottom line, and ultimately, the planet. And when it comes to packaging, this should be factored in, right from the initial design process through to the end of its lifecycle.
Listen to the recording of the interview that was presented in the Wine and Spirits Virtual Fair: