Packaging design is crucial to the success of a product – of that there can be no doubt. It is a customer's first interaction with a product, tells the story the producer wants to convey and, perhaps more fundamentally, protects whatever is inside. And now, with the COVID-19 pandemic altering how we purchase and consume products and services, it has become more important than ever before.
When it comes to packaging, expectations are now going beyond pure aesthetics. Consumers are becoming increasingly vocal and knowledgeable about how a product is sourced, made, packaged and advertised, meaning everyone in the value chain must be upfront and transparent when it comes to the life cycle and origins of their packaging.
"The consumer is embracing that it is not only how the packaging looks, but what is really inside. This is why UPM Raflatac, as part of the value chain and alongside designers and brands, have a responsibility to educate both brands and the general public," says Stefano Pistoni, Senior Business Development Manager, Wine & Spirits and Beverages at UPM Raflatac, adding that any forward movement in the market will need to consider the importance of the packaging experience.
Pentawards leading the way
This is precisely why Pentawards, the world's leading and most prestigious competition for packaging design, has decided to introduce a sustainable design category.
Founded in Belgium in 2007, Pentawards was created by husband-and-wife team Brigitte and Jean-Jacque Evrard. It has since grown into an annual and world-leading packaging design competition that attracts more than 2000 entries from more than 60 countries across the planet.
Adam Ryan, Head of Pentawards, explains exactly why they have chosen to gravitate towards sustainability in the industry. "With the impact that packaging is having on the planet, the sustainability agenda has become one of the most important issues for the packaging industry. By establishing this new jury, Pentawards aims to champion this drive whilst recognising and celebrating where progress is being made by brands, manufacturers and designers across the globe."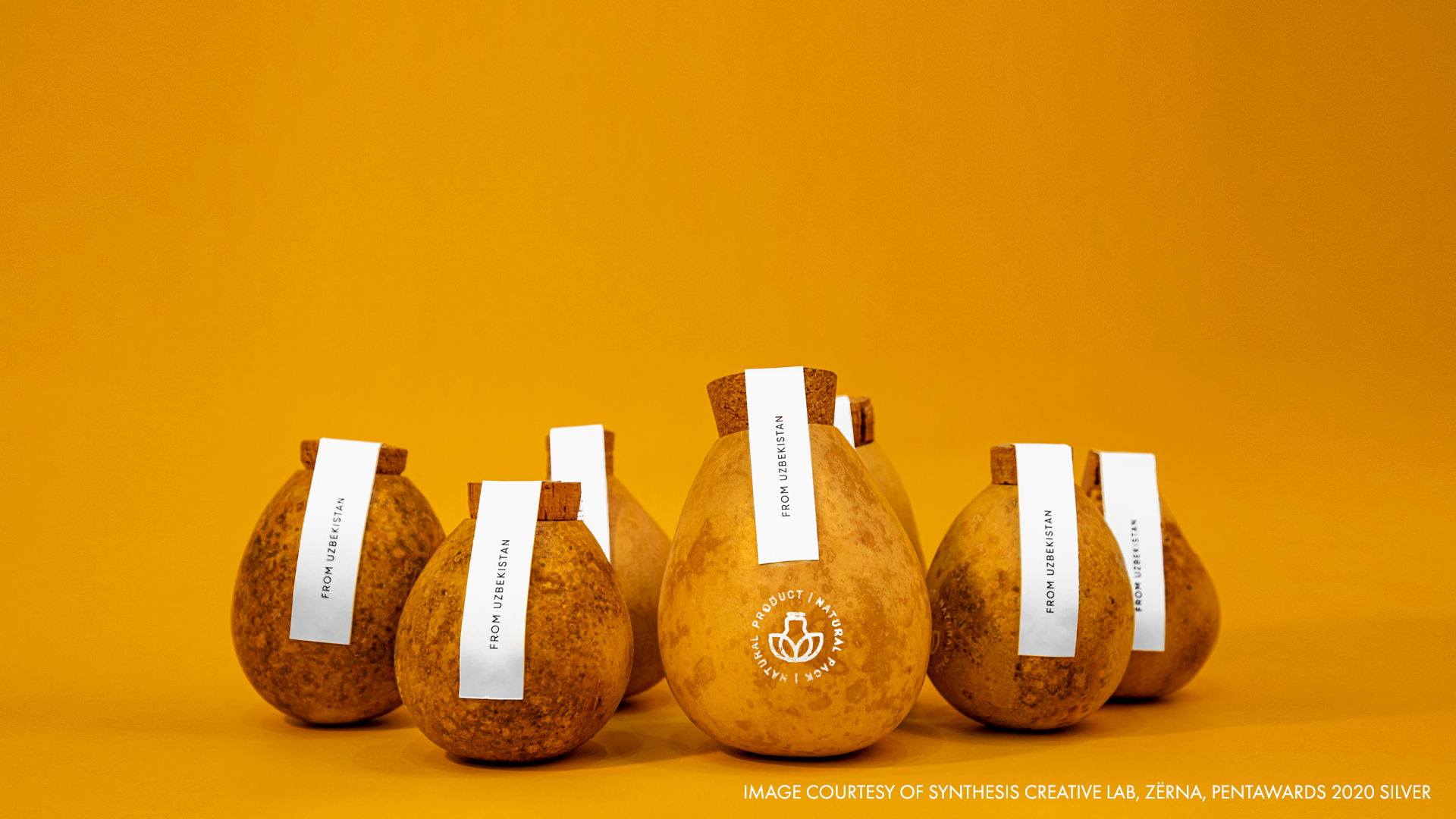 Collaboration the key to success
UPM Raflatac and Pentawards joined forces in 2018, with the former becoming a main sponsor. As a maker of sustainable and innovative label material, UPM Raflatac was impressed with the strides being made by Pentawards in terms of rewarding packaging that is as sustainable as it is beautiful. They saw an opportunity to reach designers and work with them to use label materials that are stunning, affordable and sustainable, and saw Pentawards as the perfect vehicle to convey that message.
"Once we came onboard with Pentawards, we very quickly became aware that this was a partnership that could go places. We remain convinced that, as one of the world's leading suppliers of high-performing label materials, we can use our experience to make a real difference," explains Pistoni.
Making up part of the sustainable category jury is Robert Taylor, UPM Raflatac's Director of Sustainability. UPM Raflatac also decided to sponsor the new content, such is the company's commitment to the cause. Taylor himself is excited by the new venture and sees it as an extension of UPM's ongoing and blossoming relationship with Pentawards. "Our collaboration with Pentawards began back in 2018 and this partnership further strengthens our ongoing relationship. We are very much aligned with what they are trying to achieve and together we can champion more sustainable design by offering support and advice to designers and brand owners," he says.
Driving the conversation about sustainability trends
It is no secret that we are living in changing times and the shift towards e-commerce is very real. Further groundbreaking trends are also emerging in the packaging industry that could impact the space for decades to come.
But behind each innovation and disruption that is set emerge will lie sustainability. Far from being just a trend, experts believe sustainability will be at the core of everything we do in the world of packaging from now on. While it is absolutely crucial, as consumers now expect and demand it, it will also need to be weaved into everyday actions rather than remain a standalone trend.
"This is critical," confirms Ryan. "We are seeing producers leaning towards showcasing where their product has come from on the packaging itself – almost a blueprint of the whole process. This allows them to tell the story of where the product has come from and this again links back to increased consumer knowledge."
If you would like to know more about the emerging trends in the packaging industry, please download our guide, created in collaboration with Pentawards and other industry leaders.
Click here to download the guide